How Does Personalisation Impact Mass Production

In the globalized world of today, goods are being produced, shipped, and consumed like never before. With the development and incorporation of automation, AI, and feedback loops in the manufacturing process, high end producers can receive detailed data and information about their consumers. Using this data, producers adjust their production to meet demand. This forms part of a trend away from large production runs to smaller, more flexible production runs that are more relevant to the individual consumer. The Asian manufacturing sector is having to adapt to keep up with how companies operating within the Brand/Retail sector are servicing their consumers.
Companies are using data gathered from consumer behavior to alter how products are manufactured; the consumer is gaining more purchasing power after a period of being largely 'told' what to consume by the big brands. There is an increased shift into an advanced stage of mass personalisation production. Consumers have greater control over how their product looks and they can ensure that it meets their specific needs and desires.
Consumers, and especially millennial consumers, are making personalisation a top priority. According to a report by Deloitte in 2015, personalisation can allow companies to charge more for products and reduce production costs. By using communication networks between all stages of production, manufacturers, companies, and consumers are able to work together in crafting the perfect item. the Deloitte report notes, "Demand for personalisation runs counter to the dominant model of providing high-volume products or services through mass distribution or generic service suppliers. The move from mass production to mass personalisation can have big cost implications…"
This practice is also likely more sustainable than the traditional mass production method because products are made to specific demand. Therefore, there are leaner production runs and a reduction in wasted resource, material and products. Additionally, since the products are personalized, there is a limited scope for the products to be returned, which in the context of a 'return culture' for the online shopper is going to have a positive impact on transportation costs and ultimately on the environment.
This new style of production is extremely popular with large footwear and apparel companies such as, Nike and Adidas. However, the demand for something personal and unique gives smaller firms and opportunity to meet niche demands. According to a Forbes article, Adidas is incorporating further use of 3D printing technology in order to meet personalized demands made by consumers. This will ensure that every consumer is able to work directly with Adidas in order to make their prefect shoe.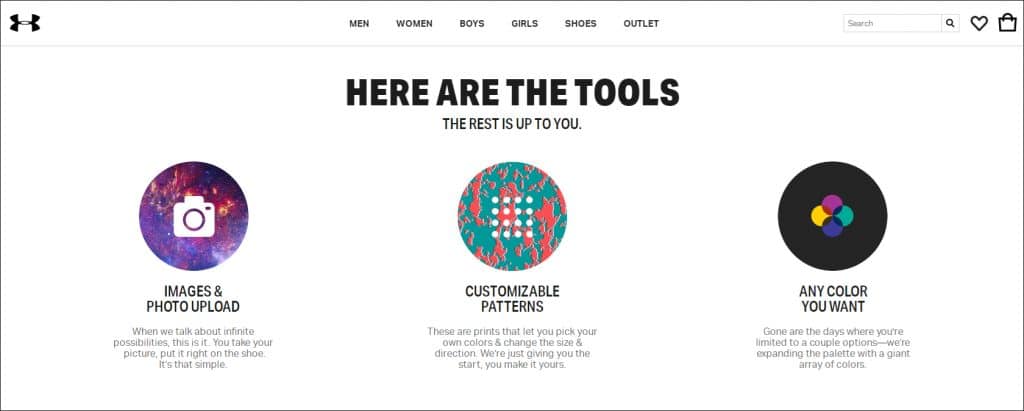 How can companies take advantage of this?
In order to take advantage of this new production style, companies are increasingly making use of AI and robotics to automate the manufacturing process and incorporate consumer information into the production planning phase. Although this practice is by no means widespread across the Asian manufacturing base, it is developing as the needs of companies evolve. Chinese manufacturers, in particular, are developing and are increasingly investing in some kind of personalisation capability.
Industry 4.0 and Made in China 2025 are two initiatives that seek to take full advantage of this new manufacturing stage. By automating production and incorporating some form of digitization manufacturers will be able to utilize data from clients to enable a much more efficient and effective manufacturing process.
At ET2C, we are already discussing and establishing personalisation programs with our clients. Recently, we have set up a lean production line for embroidered, personalized shoes that will be sent directly to the individual consumer (US based) from China. There is no doubt that to continue to entice any consumer to make a purchase, Brands and Retailers need to be listening to their needs. In a world that is evolving at a rapid pace due to technology, the consumer is increasingly fickle and personalisation is one trend that needs to be assessed.