"Made In China 2025" and Chinese Manufacturing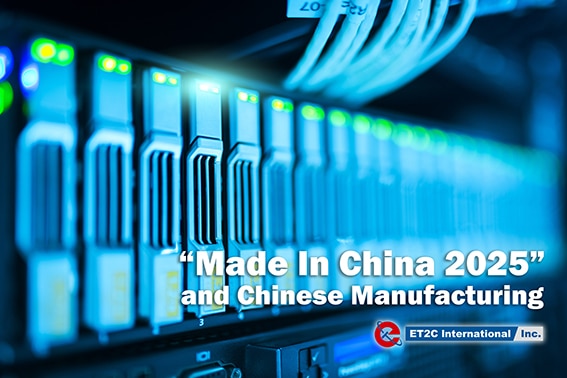 Changing Manufacturing Climate in China
"Made in China" used to mean cheap, low-quality, mass produced goods. However, in today's world things are changing and this is no longer the case. Thanks to the rapid industrial growth, wage increases, and government policy in China during the past decades, "Made in China" is taking on a new meaning.
Manufacturing in China is maturing and with this comes an increase in the quality of goods and the wages of workers. From 2011 to 2016, the average hourly wage of a factory worker in China rose by 64 percent making it $3.60. According to a report by CNBC, this puts the country's average manufacturing wage more than five times that of India, and almost parallel with Portugal.
What do these higher wages mean for producers? The increase in wages makes the cost of manufacturing rise, it makes factory jobs more alluring, and workers require more skills to fill those jobs. All this leads to higher quality goods and a more expensive assembly process.
Made in China 2025
This shift is in part due to market forces, but it also comes from a government policy called the "Made in China 2025" initiative. The plan is meant to move China up the value chain in its manufacturing sector and incorporate modern technology into production. This would increase China's industry standards, and also combat the issues associated with wage increases.
"Made in China 2025" is China's way of upgrading its manufacturing sector in order to remain competitive and take it to the next level. It directly mirrors Germany's "Industry 4.0" and seeks to make use of AI, robots, and the Internet of Things. China must make the transition from low-cost producer to an advanced industrialized economy or else it will be caught in a middle ground between emerging markets and the established high-tech manufacturing hubs of the world.
Currently, China relies on foreign technology for high-tech manufacturing to occur. However, the plan is for Chinese manufacturing to focus on the production and implementation of robots into the supply chain. By developing an independent high-tech sector, China will be able to make the leap from light, low-tech industry to a global leader in high-tech, high quality manufacturing.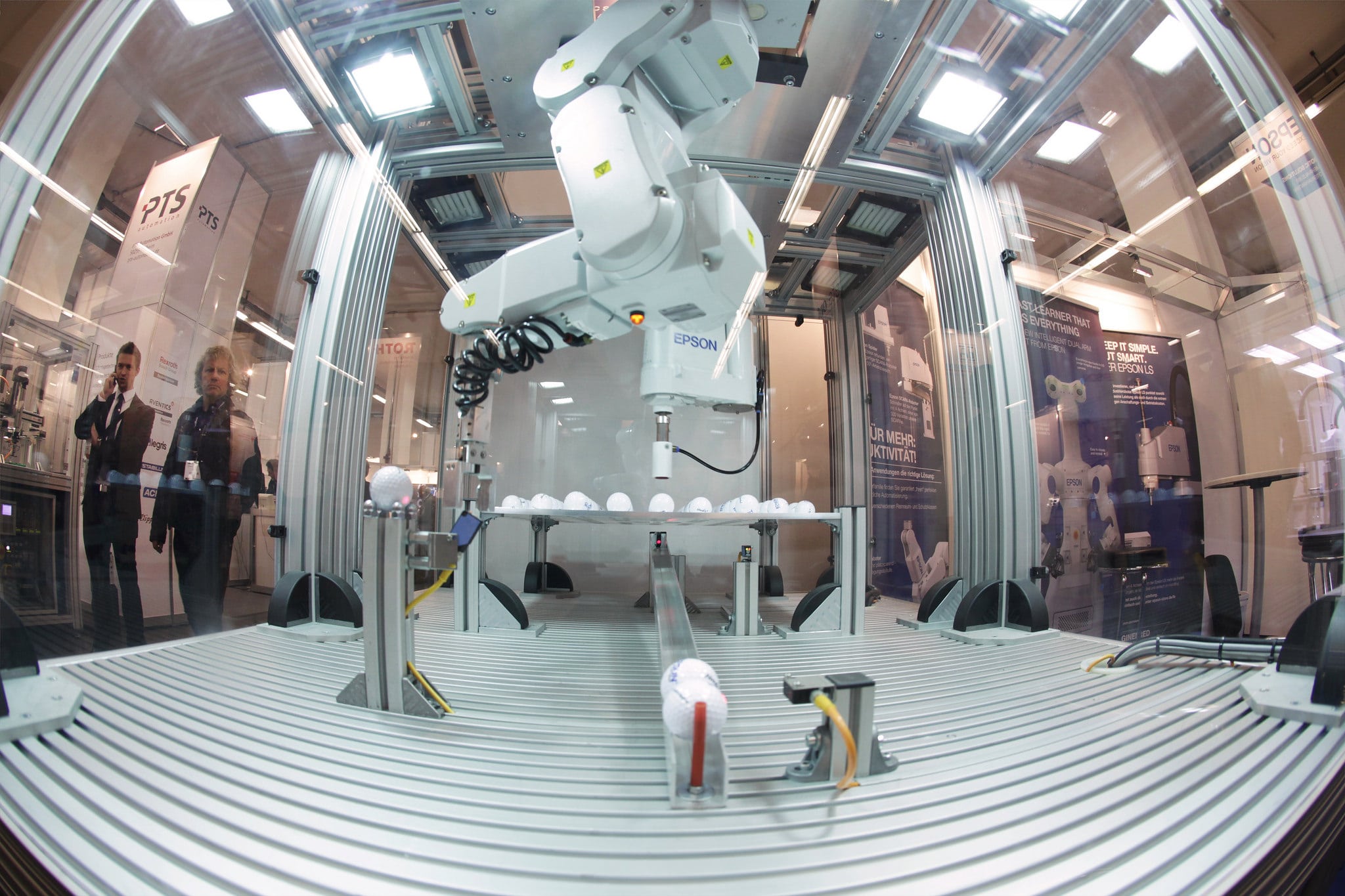 Epson Industrial Robotic Arm. Photo Credit:untitled exhibitions.
The "Made in China 2025" plan sets out to innovate upon ten key sectors of industry and add robots to the manufacturing process. The ten industries include: 1) New advanced information technology; 2) Automated machine tools & robotics; 3) Aerospace and aeronautical equipment; 4) Maritime equipment and high-tech shipping; 5) Modern rail transport equipment; 6) New-energy vehicles and equipment; 7) Power equipment; 8) Agricultural equipment; 9) New materials; and 10) Biopharma and advanced medical products.
Recent developments in the global economy show China's commitment to upgrading these sectors. In July 2018, BMW has worked out a deal with its Chinese partner, Brilliance Automotive, to expand their manufacturing operations in China, specifically focusing on electric cars.
Robotics and new technologies
According to the International Federation of Robotics, China has increased from 25 robots per 10,000 workers in 2013, to 68 per 10,000 workers in 2016, and this trend continues to grow. The implementation of robots will seek to keep productions costs low and stable, as the robots will do tedious jobs that take up a lot of time in the production process. Companies like Foxconn are leading the way, with their goal to have 30 percent automation by 2020. This focus on innovation will encourage development of automation and alternative production line strategies, which will make Chinese manufacturing more dynamic.
Although robots and automation provide many benefits there is a risk associated with job security if the development is left unregulated. The World Bank estimates that automation could threaten 77 percent of Chinese jobs, but the government and policy makers are trying to work around this. By 2020, the Chinese Ministry of Education plans to enroll 23.5 million students into a vocational program that teaches them how to operate within the new economy. By preparing the population for the economic shift, China seeks to ensure the livelihoods of the population and the safety of their jobs. If the shift away from light industry can be done smoothly, then fewer jobs will be at risk because the current state of robotics technology is not advanced enough to perform multiple general tasks, but rather it focuses on specific, small tasks – the type that work in light industry and low-tech manufacturing.
"Made in China 2025" is all part of an ongoing, market oriented trend that is reshaping Chinese manufacturing and production. The changes that will come with the new high-tech industry will increase China's production value, and increase the levels of innovation within the manufacturing sector. This will attract new types of investment, improve the consumption and production standards in China, and increase global competition in high-tech sectors.