Outdoor Furniture and Garden Trends 2022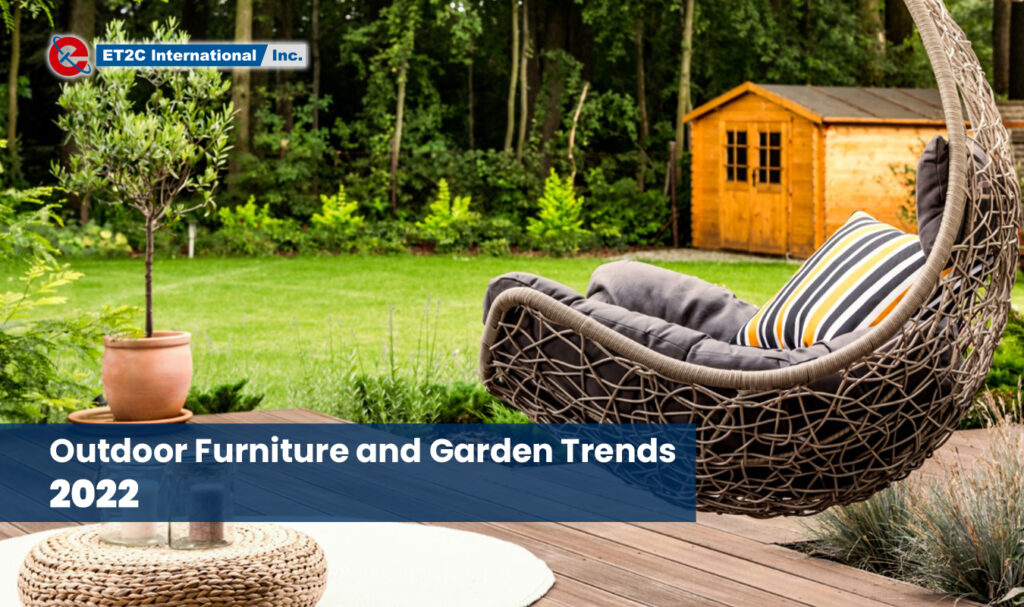 Outdoor Furniture and Garden: as new habits emerge from the Pandemic, new trends will point towards the design of the outdoor space.
As we did last year, we are ready to predict some interesting outdoor and garden trends for the next spring-summer season.
The past 18 months have introduced many new behaviors, which have led to new trends in the outdoor furniture and garden sectors. As a direct consequence of the many lockdowns, the consumer started to design their living space in line with the adoption of these new habits and ultimately a greater reliance on time spent in their homes.
Of course, the Outdoor Furniture & Garden sector does not have a fast turnover of trends, when compared with fashion as an example, so we anticipate some SS21 trends to follow through into the next season as well. Look out for "Outdoor as Indoor", Urban Gardens and Permaculture and the use of Natural Materials that are likely to feature in SS22.
Outdoor and Garden Trends SS2022
Vertical Gardening
The long periods of lockdown made us reconsider the importance of outdoor space. Even those people that do not have access to a garden, but just to a tiny balcony, now enjoy more than ever to spend some time outside and they certainly want to get the most out of what they have. For this reason, many opt for a vertical garden (even indoor!), in order to create a nice green corner with the (little) space available. This type of solution makes the balcony look bigger, adding a pleasant natural touch to it.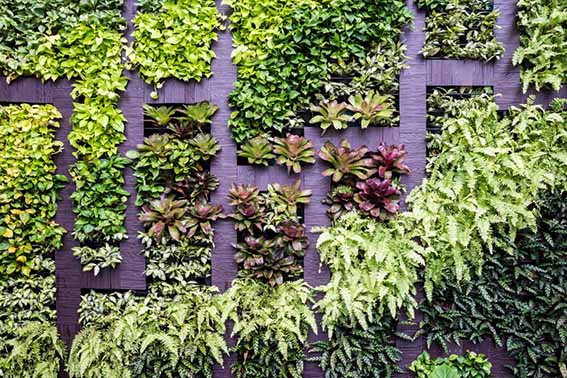 Recycled materials
Recently, the topic of sustainability has been becoming increasingly important in any industry. This also applies to garden furniture. Last year in particular, the demand for sustainable garden furniture rose sharply. Surely, this trend will continue in 2022.
Both designers and consumers are now seriously paying attention to sustainable materials and environmentally friendly design outdoors.
More and more, garden furniture is made from recycled materials. Certainty, this trend already started years ago: for example, the tropical wood such as teak or acacia, which is extracted from old boats and houses, has been recycled in the garden furniture sector for several years.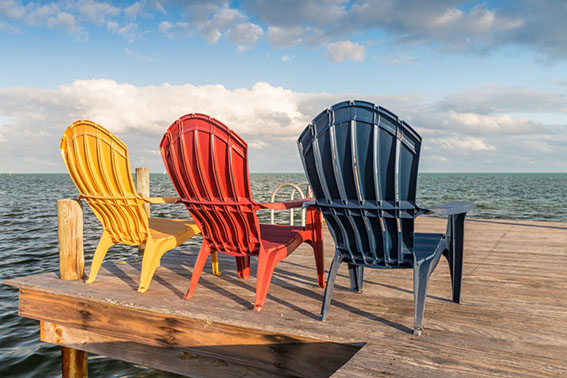 But recently, this process has involved also the making of plastic furniture. In fact, we can see now that seat shells or even complete lounge furniture are made from plastic collected and processed from land and sea. So if you want to focus more on sustainability when designing your terrace, you will find furniture made from recycled raw materials more often in the coming season. This way you not only decorate your garden with the latest outdoor trends, but also have a positive impact on the environment.
Furniture made of Rope
We also anticipate a broad use of rope in our gardens for the next season. In fact, to many people's surprise, the practice of using woven rope to create furniture is a tradition that dates back to ancient times in Egypt. This material is versatile combining strength, flexibility and comfort!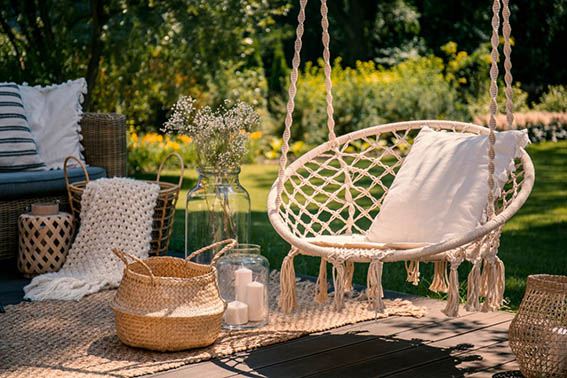 Certainly, garden furniture made of rope gives your garden a particularly chic and modern look. An added advantage is that rope is very weather resistant come rain or shine. For this reason, furniture made from woven rope can be an especially good choice for people looking for items they can leave outside all year round.
Natural Colours & Materials
Now more than ever, the outside space is designed to be efficient and comfortable at the same time. Therefore, in order to be able to relax and unwind in the garden, natural fabrics and colours are becoming increasingly common. Muted tones such as sage green, cream, cashmere or beige will be particularly popular. Be ready to also see a lot of subtle green, brown and gray natural tones, but also khaki, olive green, ivory and foggy gray.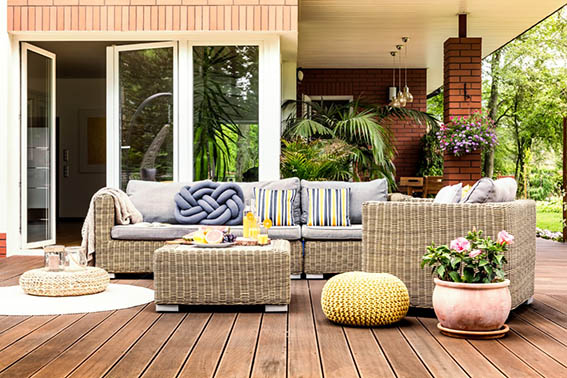 If you are not sure about how to develop your "garden palette", simply choose one of these colors or combine several tones. This creates soft areas of different colours that immediately enhance any outdoor space.
Bohemian Touch
While natural tones will decorate most of the outdoor space, accessories, in particular, will create a nice contrast that will add a twist to your balconies, patios, and gardens.
The bohemian style will play a key role in this, especially on cushions, pillows, and accessories. Textiles will come up trumps with exotic, folkloric ethnic patterns and the furniture itself will show its ornate side in natural materials.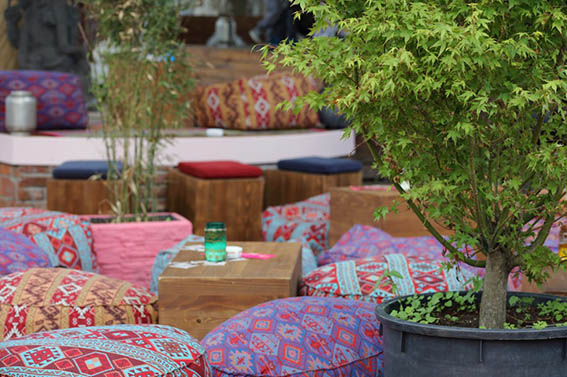 Whether rattan furniture, teak furniture decorated with carvings or 'chilled' hanging chairs – the furniture trends in 2022 will exude the artistic bohemian charm. Furthermore, colorful carpets and pillows with pompons and tassels will provide your minimalist/natural furniture with a lively boho-chic flair.
Urban industrial jungle
Recently, we have seen how the outdoor space has been designed as an extension of the internal living space. Specifically, we have seen it replicating some designs or even imitating the living room furniture.
However, for next season there will be a progression of this trend with the boundary between 'interior' and 'exterior' largely disappearing or becoming barely visible.
In fact, the outdoor space will include more elements from outside such as the 'street' style and even the wild jungle, without excluding some notes of industrial design.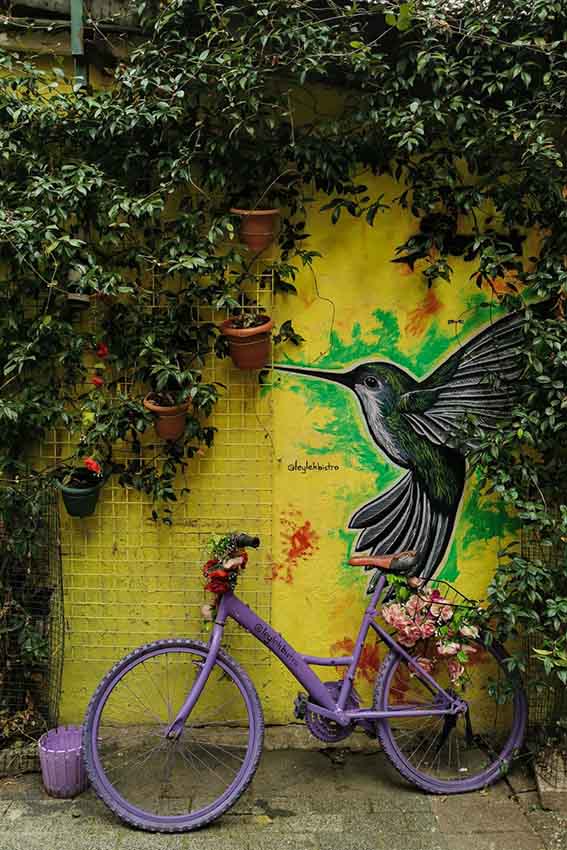 In 2022 you will discover the simplicity and simple visual, which is inspired by the look of old warehouses, factories and other industrial buildings, also on the terrace.
However, these elements will be harmoniously combined together. For example, they will reach a perfect balance with furniture pieces that combine sturdy aluminum and natural teak. Certainly, the aluminum – that is rust-free and gives your garden a modern look – will be perfectly complemented by the naturally warm appearance of teak.
A good choice of exotic flowers and plants will add some jungle touch, complemented by some trendy Savanna-style cushions and decorations.
However, the mix of the different styles will be perfectly balanced in a general minimalist décor. So do not expect to find these elements all mixed together randomly or in excessive quantities. Garden furniture with a minimalist design will play a key role to give an elegant and relaxing look to the outside space. On the other hand, the accessories will create a nice contrast.
Sourcing Furniture and Outdoor, we can help!
We have developed our own range of Garden products out of China, Vietnam, India and Turkey. Taking the best of each market, we have pulled together some great products that are perfect for outdoors, whether it is outdoor furniture, coco-liners, hanging baskets or lighting. Moreover, we have attained certification to ensure that our suppliers ethically source their wood raw material. For all your needs, please contact us at contact@et2cint.com.