Sourcing Furniture and Outdoor Trends 2021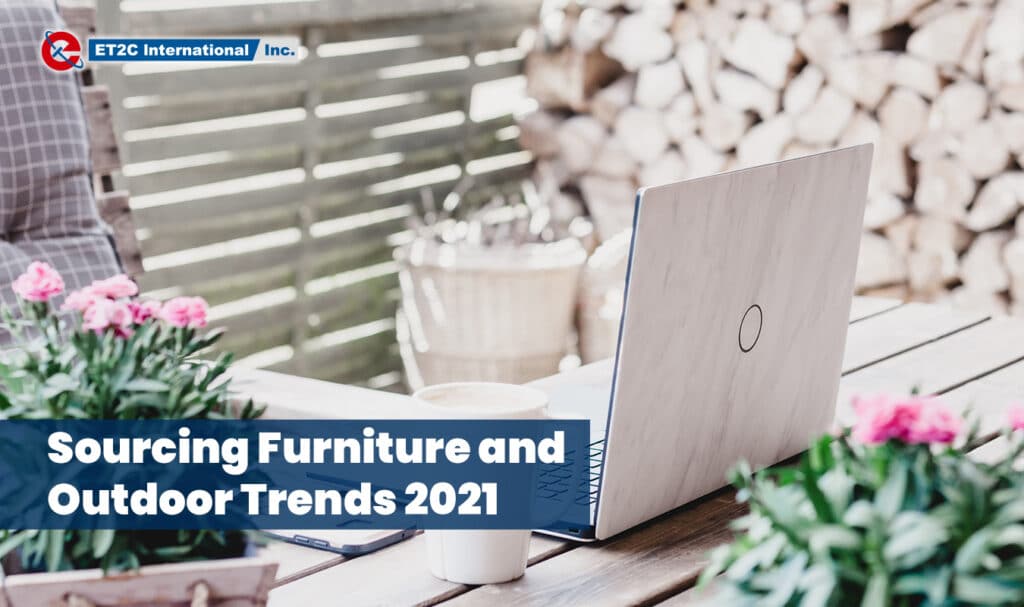 Sourcing Furniture and Outdoor Trends in the 'New Normal'
A year ago, our lives were about to change abruptly. The spread of the Covid-19 virus, which has culminated in a global pandemic, has turned everything as we knew it upside-down. The subsequent constraints due to social distancing have impacted our perception of space (both indoor and outdoor).
People have generally been kept in their homes for months and we sought outdoor spaces to feel somehow relieved.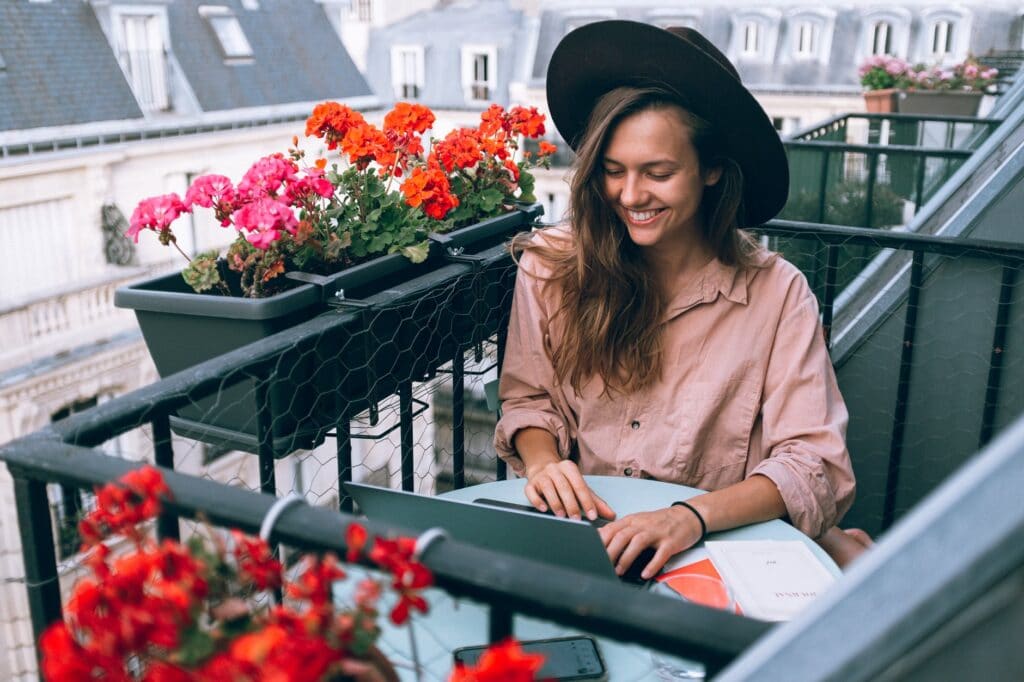 The lucky ones who had access to balconies, patios or gardens found the outdoors as their personal saviour. Certainly, with the adoption of new habits, our use of spaces in the home has changed with them. Private outdoor spaces are a precious commodity more now than ever before. They represent new kinds of freedom, allowing us to accept social isolation without feeling trapped, and also to enjoy fresh air without worrying about breathing in the virus.
New needs in this New Reality
People are now designing their living space in line with the adoption of these new habits and ultimately a greater reliance on time spent in their homes. Without a doubt, 'Staying in' is the new 'going out'. The 2021 trends will push the outdoor spaces to create the experiences that we crave in a stylish, thoughtfully designed atmosphere.
So what are the new trends expected for Spring/Summer 21?
1. Indoor ↔ Outdoor
New trends will reflect the reimagined importance of the outdoors as a place where one's private life can open up to our well-being such as fresh air, natural light and social interaction. The garden, always considered an "outside space", is now a part of the home, dedicated to specific activities, such as working, exercising, meditating and yoga.
The feeling of intimacy outside is a big part of this outdoor trend. To create a flow from your inside space to the outside area your backyard, porch or patio should support everyday life not just supplement it. As an extension of your internal living space, furniture and accessories such as rugs, lights, mirrors, plaids and will become more commonplace outdoors reflecting this shift in how we interact with this type of space.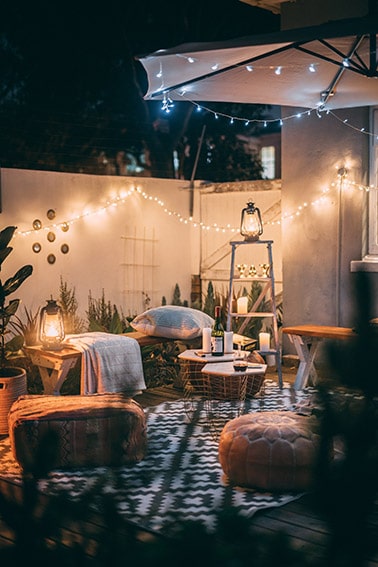 Obviously, where design can imitate the living room furniture, the function needs to also factor in external influences such as the weather. Now that you have bridged the divide between them, both your interior and exterior design will work in harmony.
2. Tiny Balconies: Urban Gardens and Permaculture
For sure, the combination of comfort and functionality gives new value to the outside space.
Even those that do not have access to a garden, but just to a tiny balcony, want to get the most out of what they have. For this reason, for Spring-Summer 21, also small spaces outside will be designed like gardens. The style and design will be all about making space look bigger. Such solutions will include using vertical space, laying borders, having clear pathways, and creating specific zones or outdoor 'rooms'.
What furniture should you choose? Think round to save space. Curves soften and open up space rather than harsh lines and enclosing angles. Choose round tables and stools, for example.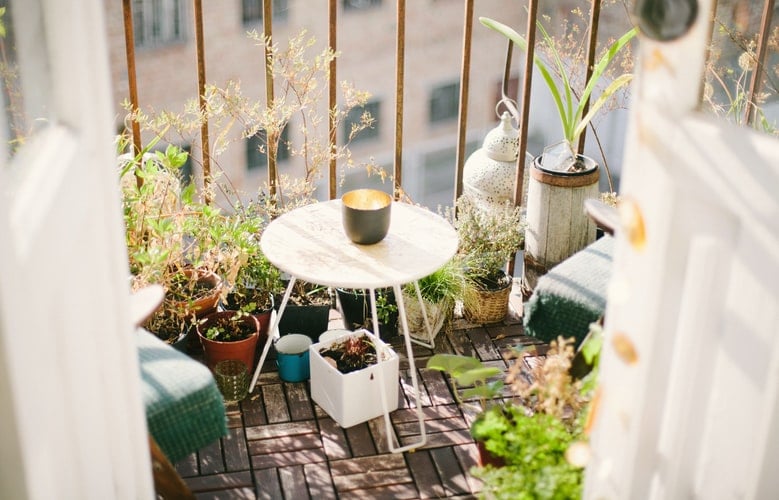 More than a Balcony: An Urban Garden
Not only will the balcony be designed like an additional room of an apartment, but it will be designed like a smart urban garden. In 2021, planting small raised beds and smart vertical gardens on the balcony will be a clear trend. The holistic principles of permaculture will influence these tiny gardens to show they can be both productive as well as ornamental.
3. Eye-catching Outdoor Lighting
A good lighting system is paramount to the enjoyment of outdoor spaces in the evenings. It is important to add the right kind of light to make the outside space visible and safe. While before the white lights were the most common choice, colored filters are now an option to add extra warmth or create cool tones.
Lanterns are a classic that will stay but will be also revisited with new designs and materials.
Spring/Summer 21 will see also small lights, hidden in plantings and walkways, become more popular. Their strategic use will complement plants, accentuate lawn décor and stylize particular areas.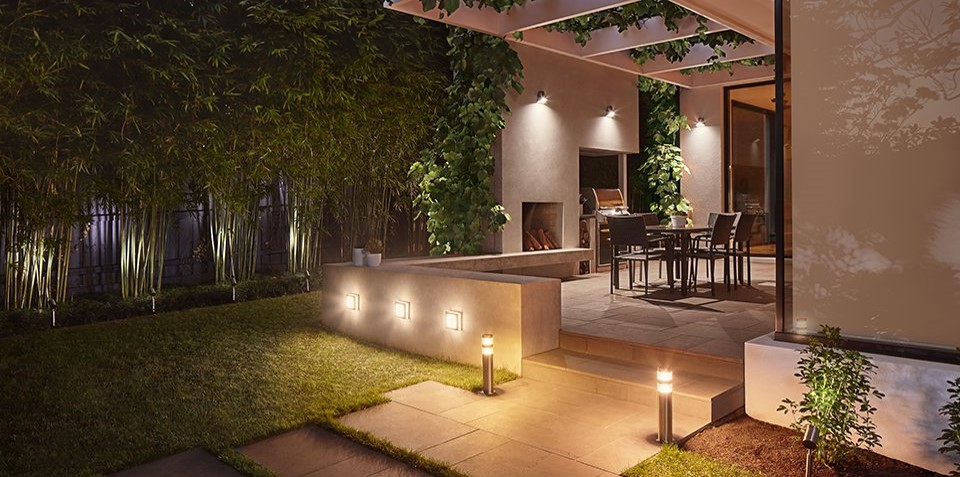 Environmentally Friendly Lighting
Even when it comes to outdoor lights, sustainability matters. Bright LED lights will continue to give a sustainable twist to the outside space. Supporting eco-friendly living styles, these lights are energy-efficient and have incredibly long lives (up to 100,000 hours!). In addition, solar-powered lights are becoming increasingly popular with homeowners who wish to take advantage of natural resources as well as saving on electricity bills.
4. Bright Colours
In terms of colour options, the next season will see the juxtaposition of warm comforting hues and bright color pops. Soft neutral shades of white and grey will be the natural base for the outside décor while bright colored details will complete the space balance with striking accents.
So besides the classic white, grey and the new entry "Shabby Chic", keep an eye on the recent Pantone Fashion Color Trend Report for Spring/Summer 2021. Marigold, Rust, Illuminating, and French blue will definitely stand out in your gardens, patios, and balconies.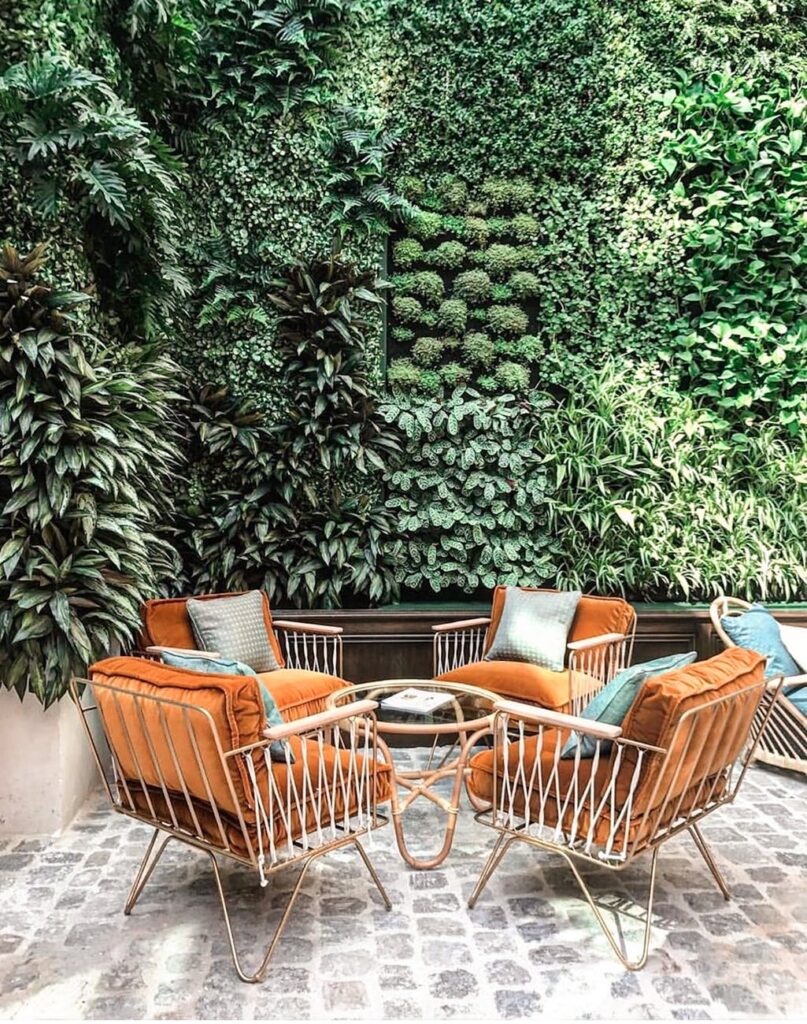 5. Natural materials
For the next Spring-Summer season, expect to see a boost of natural materials. Eco-friendly garden furniture is always in fashion thanks to the aesthetic appearance and the ambience of comfort.
Wicker furniture made of twigs makes it possible to achieve convenient streamlined shapes that add an element of style. Also, rattan Items are robust and generally resist rain or sunlight and are great for outdoor use.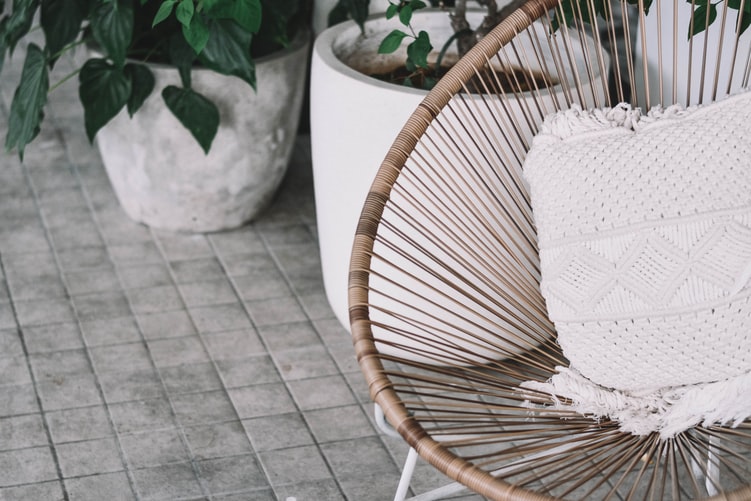 Wooden furniture can also be safely operated in outdoor conditions if its surfaces are treated with a water-repellent coating and varnished. Certainly, woven materials add texture, and you can easily dress them up with bright decorative pillows to create a contrast. Natural options will distinguish not only furniture but also décor elements. You will see more sustainable solutions in gardens. The plastic pots will be increasingly replaced with natural alternatives such as coco-liners.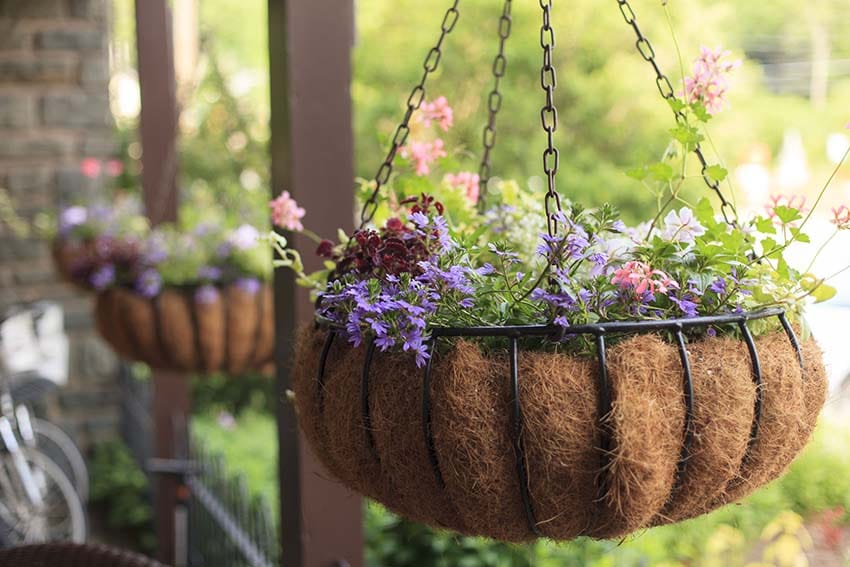 Sourcing Furniture and Outdoor, we can help!
We have developed our own range of Garden products out of China, Vietnam and India. Taking the best of each market, we have pulled together some great products that are perfect for outdoors, whether it is furniture, coco-liners, hanging baskets or lighting. Moreover, we have attained FSC certification to ensure that our suppliers ethically source their wood raw material. For all your needs, please contact us at contact@et2cint.com