Natural Materials: A Sustainable Choice for Home Decor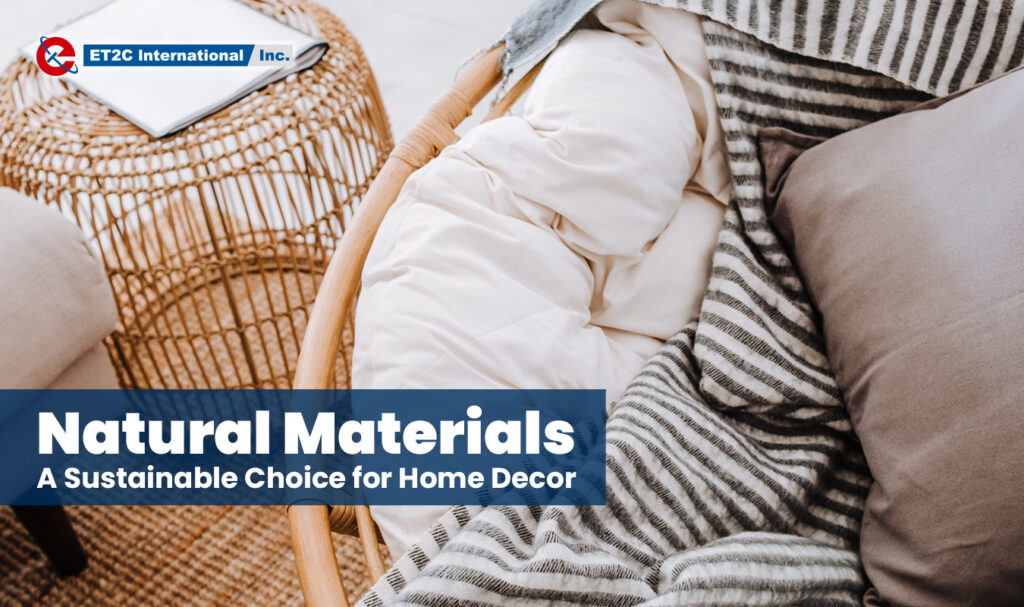 Natural materials are a popular choice for furniture and other interior decoration within the home due to their range of physical and aesthetic properties.
Natural materials fit in with the sustainability movement. We are at a place in time where the environment and the planet's future existence sits in the crosshairs of numerous stakeholders from the 'consumer' to charities, companies, financiers, and even future kings. And in a month's time, the great and good of global leaders and politicians will meet in Glasgow for CO26 (a conference dedicated to Climate Change). Nobody, therefore, needs to be reminded how vulnerable our planet has become.
Fortunately, more and more professionals and homeowners are opting for 'greener' lifestyles to lessen their carbon footprint, which includes the use of more natural materials in the products that they have been using at their homes. There are many reasons to use natural products in your home from reducing environmental impacts to decreasing potential health hazards – natural materials present an array of positive benefits.
The Benefits of 'Natural'
There has been a wide array of research done on the benefits of natural materials and our interaction with them in the home. Here are some of the key benefits:
• Longer Lasting
Natural materials not only have the ability to last a long time but in some cases will look even better with age. Just think of that old oak table that has stood the test of time!
• Creating Calm and Energy
Almost half of the homeowners (49%) believe having natural materials in their homes makes them feel discernibly happier than when surrounded by artificial materials, according to research from the Wood Window Alliance. Especially whilst the world is suffering from this pandemic, the self-quarantine and stay-at-home orders have exposed the complex relationships we have with our homes, underscoring how important it is to have a healthy space in which to live and work.
• Design & Style
Natural materials can be adapted to a range of different styles. If you prefer rustic chic, wood and natural stone are the way to go; alternatively, to achieve a minimalist look, consider bamboo and canvas.
Natural Materials for the Home
The natural materials trend focuses on the use of tactile materials like rattan, bamboo, seagrass, and cork. These materials all have an honest authenticity that we as human beings find naturally seductive. It is probably something to do with our primal need to feel connected to nature.
We often hear the phrase "Bring the Outdoor Inside". The expansion of the urban environment, lack of outdoor space, technological advances and global pandemic have led to us spending more and more time indoors. As a result, we are becoming increasingly disconnected from nature. However, according to the latest research from the Wood Window Alliance, 82% of people feel happier when surrounded by greenery.
Rattan
Rattan manages an enduringly modern look. This is especially true among the wide selection of home decor and furniture pieces made today like mid-century modern seating and '70s-inspired looped rattan bed frames. It is a material that suits almost every interior aesthetic, design, and style– from traditional to modern and coastal to contemporary. Rattan's properties allow it to be bent every which way for more solid, sculptural furnishings while woven raffias and jutes bring an earthy texture to everyday home objects like area rugs and pendant lamps.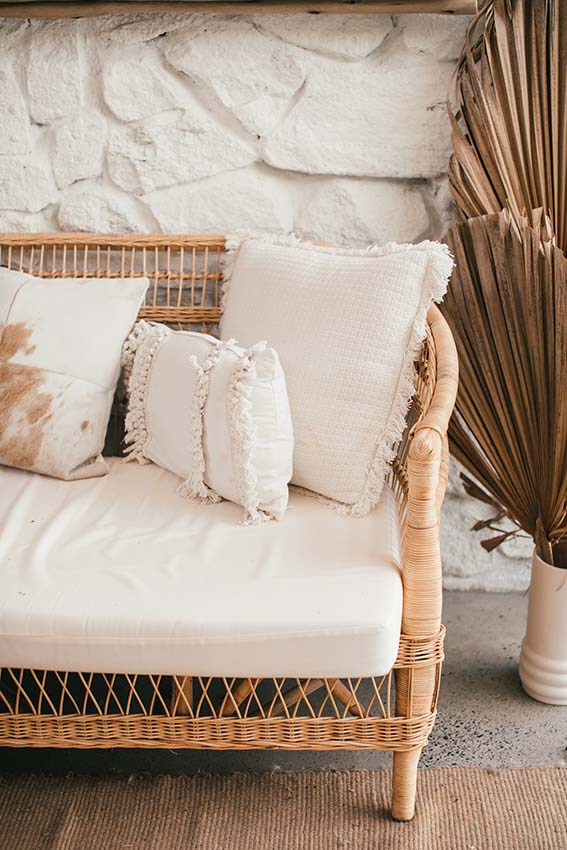 Seagrass
Seagrass is exactly as the name implies, a grass that grows in the sea or in areas that have saltwater. Seagrass is a popular material in the North of Vietnam, particularly Thai Binh and Thanh Hoa provinces. A lot of the seagrass used for manufacturing home decor products is farmed to be cut and processed specifically for seagrass weaving. This seagrass is cut, dried, spun, dyed, and then woven into many different items, including baskets, lampshades, furniture, and area rugs.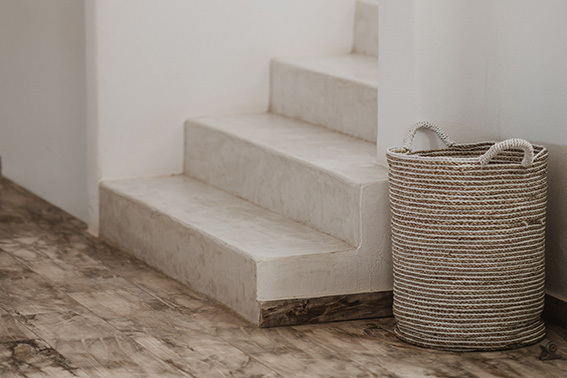 The application of this raw material includes:
Water Hyacinth
Water hyacinth is a fast-growing aquatic plant, widely found in the tropical regions (i.e. Vietnam, Philippines, South part of China) that has been recognised as one of the top 10 worst weeds in the world. Nowadays, people make use of what is so called "natural waste" or "nuisance" and turn them into marketable goods which could benefit the environment as well as yield the income for the local people. Once dried, water hyacinth still has spongy stems with a warm honey yellow colour, which gives a delicate, soft texture and adds earthy tones to woven products such as baskets, trays, planters, etc.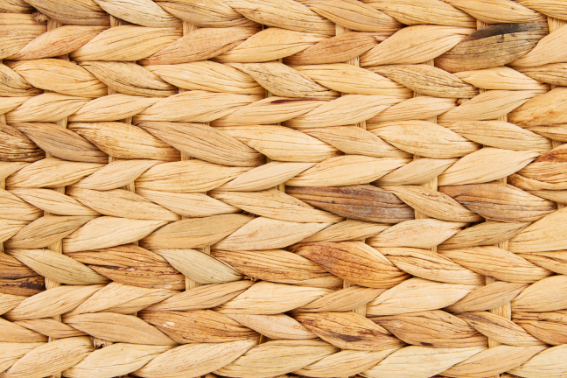 Wood
Wood is the mainstay natural material that is used in your home; it can be furniture, kitchenware, home décor, etc. Also, there is such a diverse range of different woods that can be used, i.e. pine, paulownia, acacia, oak to name a few. Each of these will give your interior design a different feel or a different flavour. Oak is perhaps the most popular choice for interior design due to its natural beauty and hard-wearing nature. But, there are also over 600 different species of oak, so no one oak table will look exactly the same as another. Cedarwood and walnut wood are also typically used for flooring and furniture, with the former boasting a distinct grain that makes it particularly attractive.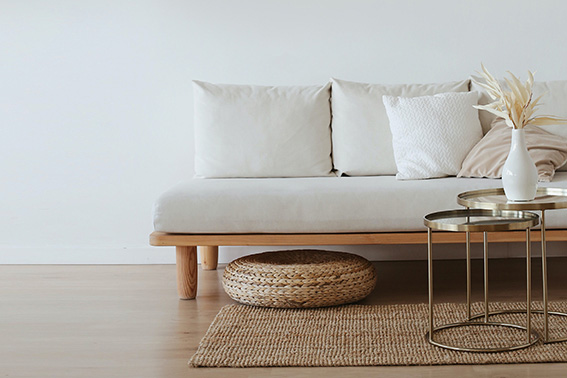 Wood is a renewable material that can be regrown naturally through replanting. The processing of wood also has far fewer environmental implications than concrete or steel. Not only that but because of its natural structure, wood is more energy-efficient and will help to hold heat into a home and even regulate humidity to a small degree.
Summary
At ET2C, we have been working across South East Asia for the past decade where a lot of these natural materials can be found, and have experience incorporating them into products for the home. Whether it is FSC accreditation, finding the right material supplier or the best product for your customer, please contact us at contact@et2cint.com.