Vietnam: New Sourcing Frontier
By: Mark Bradley, General Manager, ET2C Vietnam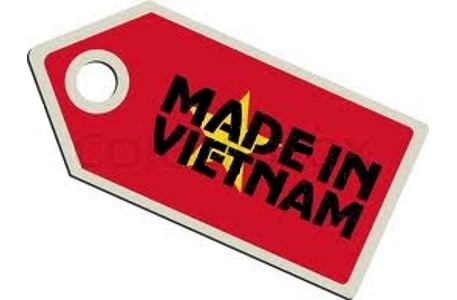 In the minds of many Vietnam is a country known for the unfortunate war fought in 1960s and 1970s, and not much else. However, this notion has been changing in recent years. The country's recent accelerated development and strong economic growth that reached 6.1 percent in 2016 has caught the attention of international investors and businesses looking for sourcing opportunities.
                        According to the Asian Development Bank (ADB), Vietnam's public and private sector infrastructure investment averaged 5.7 percent of gross domestic product (GDP) in recent years, the highest in Southeast Asia. The Philippines and Indonesia spend less than 3 percent in average, while Malaysia and Thailand spend even less at under 2 percent. Coupled with a relatively low labour cost, the result of this effort was $15.8 billion in foreign direct investment (FDI) in 2016. The World Bank expects the trend to continue and with the expected average economic growth of 6 percent until 2019, Vietnam will be among the top global performers this decade.
                        Vietnam has been attracting investments in labour intensive products like garments and footwear for more than a decade. However, it is not stopping there: data shows that Vietnam is also increasing its production for global technology companies. Export of electronic products in the first quarter of 2017 saw a surge of 48% comparing to the same period in 2016.
                       With all the remarkable success the country has achieved recently, it cannot be said that foreign businesses do not face challenges. Cultural differences, language barrier and the complex national legislation can easily eat up the forecasted profits and even cause great losses. Competition today is tougher than ever and companies are competing not only against their local peers, but also against global ones. In that aspect, sourcing in countries like Vietnam can significantly increase profit margins and improve efficiencies, but only if it is managed adequately and the risk is reduced to minimum. In order to accomplish this goal, a business needs to either have a buying office employing local staff with adequate experience in sourcing, quality control and partner network or ensure that a reliable and trustworthy partner with an on-ground presence serves as a one point entry for all sourcing and other related needs, such as quality control and logistics management.
                       To inexperienced buyers most sourcing partners in Vietnam look the same and their offering seems strikingly similar. However, experienced sourcing professionals understand that one has to conduct adequate due diligence to ensure that the company's needs are being taken care of to provide the best value. In addition to profit margin increase and efficiency improvement, this also includes seamless end-to-end sourcing process and brand protection. Without due diligence in finding a reputable sourcing partner, a company can easily end up with profit losses and brand damage, which would require significant investments just to bring the business back to the pre-crisis level. Vietnam is offering important sourcing opportunities, but they cannot be maximized without knowledge of the local market, national legislation and production challenges one needs to overcome to ensure a seamless sourcing process.