Ethical Sourcing: A Conscious and Responsible Buying Approach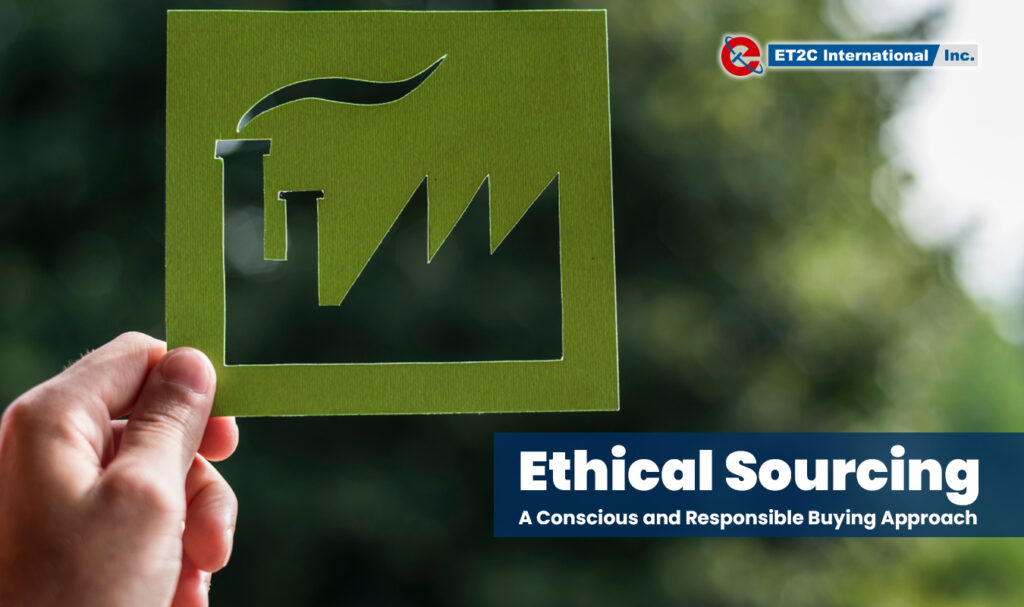 Ethical sourcing is increasingly important to a range of stakeholders. Whether the consumer, the retailer, the importer, the manufacturer or even the investors, ethical sourcing aligns with ESG principles and is part of a product's 'story'.
Ethical sourcing is a sustainable and responsible approach to supply chain management and sourcing. It is defined by the Chartered Institute of Purchasing & Supply (CIPS),  as "the process of ensuring the products being sourced are obtained in a responsible and sustainable way, that the workers involved in making them are safe and treated fairly and that environmental and social impacts are taken into consideration during the sourcing process.".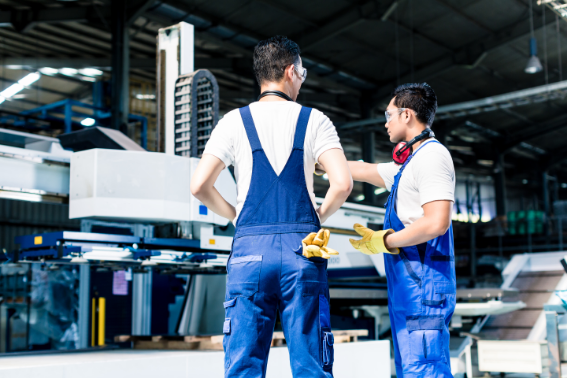 Why is Ethics Important in Sourcing and Procurement?
Over the past two decades, the consumer has become more aware of the impact a particular product has on the environment or the factory workers being used to produce it. This has driven additional visibility up supply chains to the point where some retailers even provide complete transparency of all their suppliers for their customers to check as they see fit. This is all part of ethical sourcing, and the ability to provide this level of information is just one example of the sourcing process respecting all ethical and environmental standards expected of retailers and brands.
At the same time, companies have taken on greater responsibility when it comes to ethics and how they source products. This requires a much greater understanding of which manufacturer a company decides to partner with, what their beliefs are and what their environmental footprint is like. Some companies are even certifying as a B-Corp – their purpose is to build a more inclusive and sustainable economy – which includes elements of ethical sourcing.
Ultimately, ethical sourcing will help remove abusive practices. There is no reason why slavery or child labour should be tolerated in this modern world. The more this can be enforced by the companies doing the sourcing, the less the commercial benefit for those profiteering from these abhorrent practices.
Therefore, it is paramount that buyers selecting and managing suppliers look out for signs of such activities in their supply chains.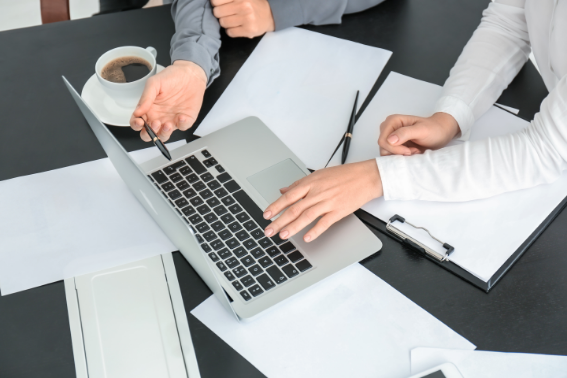 The Ethical Trading Initiative ("ETI") is internationally recognized as a 'Base Code when it comes to labour practices. The ETI Base Code is structured on existing conventions of the International Labour Organisation, and has nine clauses that define ethical practices:
Employment is freely chosen
Freedom of association and the right of collective bargaining are respected
Working conditions are safe and hygienic
Child labour shall not be used
Local living wages are paid at national legal standards
Working hours are not excessive, complying with national law
No discrimination is practiced
Work performed must be based on a recognised employment relationship established through national law and practice
No harsh or inhumane treatment is allowed
The Benefits of Ethical Sourcing
Commonly, companies often commit to ethical and sustainable practices for obvious reasons such as risk mitigation or improving brand image to grow sales. However, there are even more benefits for companies that opt for ethical sourcing and do it properly.
1. Employee Engagement
Many studies have shown that companies with solid Corporate Social Responsibility programs not only boost a strong public image but also engage more people from inside the organisation by enhancing higher employee morale and creating a culture of loyalty.
As a consequence, a reputation for sustainability and ethics often makes an organisation a more attractive proposition as a prospective employer than those who have less of a purpose.
2. Customer Satisfaction and Market Shares Increase
Now more than ever, customers expect companies to be more ethical and sustainable in their business practices and actively value brands that are doing so. A few companies have in fact increased their market share by committing to ethical sourcing practices (please note that it is important to genuinely commit to such practices rather than simply go through it as an exercise in 'green-washing').
Several ethically sourced products made from organic, renewable, or recycled materials have an extremely loyal customer base (AllBirds for example). Aligning your products and services with customers who value sustainable business practices can increase your company's market share.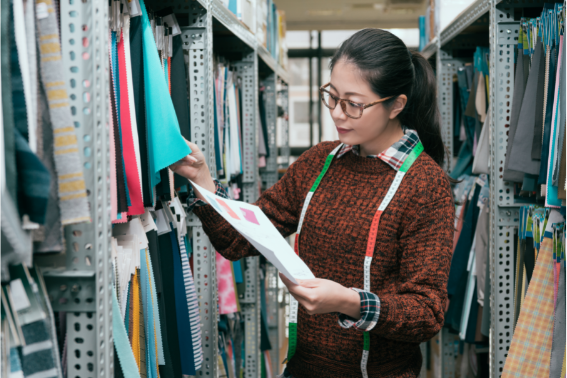 In fact, according to the data from the OpenText survey (September 2021), nine in ten global consumers want to buy products sourced in a responsible and sustainable way and 83% would pay more for goods that are ethically produced. Interestingly, consumer demand for ethically sourced products has increased during the global pandemic. The survey shows that nearly 20 per cent of the respondents said that this has only mattered to them within the last year, which indicates that the Covid pandemic, and some of the product shortages we have faced, has made consumers re-evaluate their stance on ethical sourcing.
3. Margin Growth
Although products that are sustainable and ethically sourced generally have a higher cost, there is evidence that ethical sourcing processes both can reduce costs over the long term and also support higher sales prices in store. In 2015, The World Economic Forum estimated that sustainable and ethical sourcing processes reduce supply chain costs from 9%-16%. In addition, they can increase revenue by up to 20% for responsible products, and increase brand value by 15%-30%.
Some examples are the use of energy-saving light sources, the improvement of insulation, the elimination of wasteful steps and processes within production, to name a few. Or, in addition, the use of environmentally friendly materials.
4. Brand Boost and Accountability Enhancement
One of the benefits of ethical sourcing is improving the reputation of the brands your business produces.
The reason behind the brand boost is that by adopting ethical processes, transparency and accountability become major components of your supply chain. As stated above, this can be compelling from a consumer perspective, but it is important that it is a genuine position to drive real benefits. A measure of this is how well employees engage in the companies' beliefs.
5. Make a Difference
It sometimes just feels good to do good! At whatever level, positively impacting a manufacturer, a worker or an employee feels like the right thing to do. Make that difference!
Summary
At ET2C, we are already working with our clients on ethical sourcing and best practices when it comes to managing their supplier base. With a team on the ground, we make sure we provide the visibility required to our clients. For more information, please contact us at contact@et2cint.com.