Electric Scooters & the E-Mobility Trend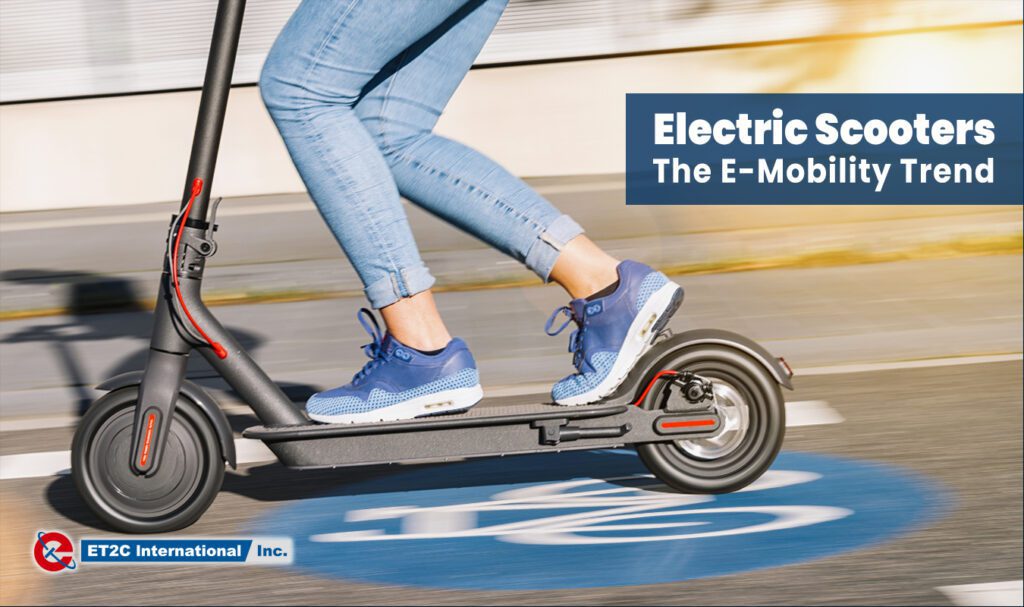 Electric Scooters are more and more common in cities across the world as part of an e-mobility trend. We took a look at this exciting growth market and some of the product specifications.
Electric Scooters – Market Overview
Now more than ever, sustainability and climate consciousness are not merely trends but a necessity. The number of battery-powered vehicles is growing exponentially worldwide; apart from the household name of Tesla, such brands as Volkswagen, BMW, Hyundai, BYD and many more are shifting towards electric power and making commitments to be all-electric within the current decade. It is safe to say that since their first introduction over a decade ago, electric vehicles ('EV') have rapidly grown in use and popularity as well as becoming more commercial (distance and affordability).
According to the International Energy Agency (IEA), EV sales surged ahead last year to capture a record 4.6% share of the new vehicle market; in the first quarter of 2021, sales more than doubled from the same period in 2020 in each of the three largest markets, Europe, China, and the US.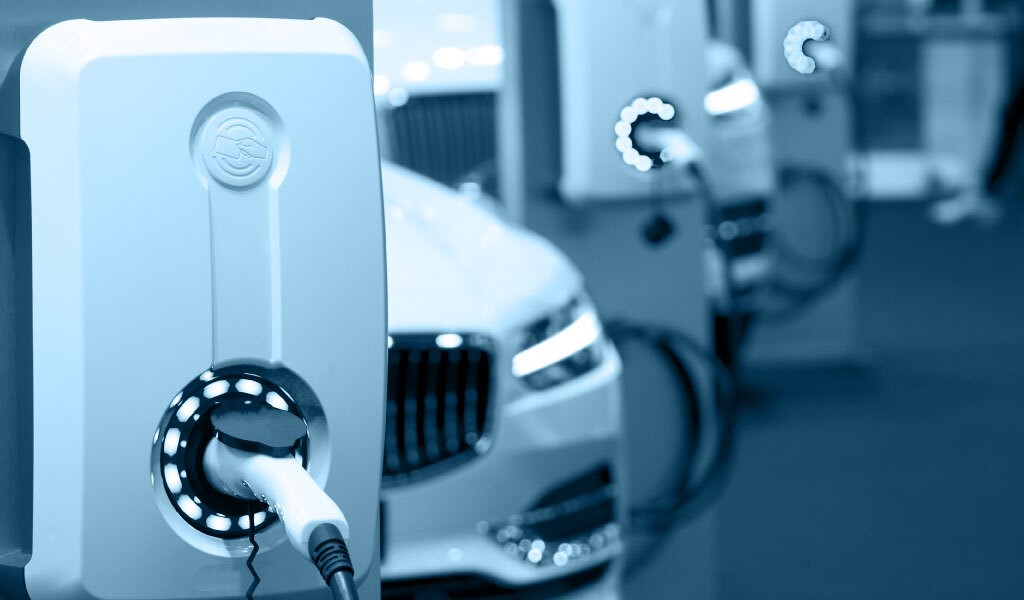 And e-mobility is not solely the reserve of the car market. Battery power is being adopted and used in many different modes of transport such as electric trucks, buses, bikes, electric scooters, segways and beyond. Statistically, e-scooters are one of the fastest-growing e-mobility segments; the global electric scooters market size was valued at US$ 18.5 billion in 2020 and is expected to reach nearly $41.98 billion by 2030, according to a study by Grand View Research. Electric-powered scooters have been on the market since 2008 and have a growing popularity among urban riders due to their low weight, agility, and convenience.
Electric Scooters and Micromobility
Micromobility is also a growing trend, particularly within cities. These are trips that are less than 8km in distance. You would have no doubt seen electric scooters in use in some cities whether through shared mobility providers or just out on the streets (or pavements!). This is though is not yet uniform and is down to location-specific factors. Certain countries have long traditions in micro-mobility (includes bicycles, mopeds, e-kickscooters) and there is certainly a greater update in such locations of micro-mobility (Italy 81% and China 86% as surveyed by Mckinsey & Co). Whichever type of vehicle used, there is no doubt that the electric scooter will become a more common sight.
Just as a comparison, the market for electric scooters is anticipated to be 160 million units by 2035 when E-bikes are estimated to be 40 million units. There are a number of factors underpinning the growth of this market.
a) Environmental Consciousness
Inevitably, there is an increase in consumer awareness regarding eco-friendly transportation. They have no emissions and reduce the carbon footprint (particularly important given the deliverables post COP26).
b) Commercial/Economical Solution
From the Consumer's perspective, e-scooters are agile, reliable and affordable. Given the functional capability, they can be lightweight and also fold up making the electric scooter convenient to carry around especially in the rush hour traffic!
c) Government Incentives
As a result of their impact on the city environment, there are many Governments (including local) that have already implemented schemes and support programs promoting electric mobility (e-bikes, scooters and mopeds); the measures under such programs primarily include purchase and vehicle registration subsidies in countries such as the US, UK, Norway, China etc. These do often work better where there are shared mobility providers that are engaged with local governments to further enhance usage.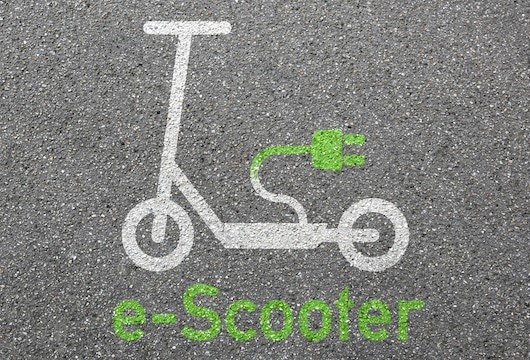 Sourcing Markets
Given the prevalence of E-Scooters in China, it will be no surprise that there are many brands and manufacturers already established; particularly in China's Southern manufacturing base (leaning more towards tech with some of the specifications).
Although a large growth market, it is important to make sure that you understand the product, import duties and regulatory environment. For example, in the UK, electric scooters are not able to have license plates currently and are not allowed to be used (unless specific exceptions) on the road or pavements.
It is therefore worth considering the following:
i) Certifications
A Lithium battery safety certificate, as well as MSDS documentation, are a must when importing an e-scooter. Other certification requirements may vary based on the local regulation for the importer country. Shipping and importing any batteries is always highly regulated given the risk for fire.
ii) Import duties
Anti-dumping and anti-subsidy duties on e-bikes imported from China must be considered depending on whether the restrictions are in place for the importer country.
iii) Warranty
The industry standard is a one-year aftersales service for quality issues and 1% components provided for free. Given the nature of the product, having the ability to service it will always form part of the sales process.
iv) Quality control
Given the value and compliance requirements, make sure you undertake an upstream QC pre-shipment. Essential.
v) Specifications
Some key specs to think about for electric scooters include mileage on one charge, speed, charge time, control panel and tyres. There are lots of options and make sure that you have the model you require.
ET2C x JD.com (OPTIONAL)
As part of our partnership initiative, ET2C has entered into an agreement with JD Worldwide – JD.com's international business – on electric scooter sourcing for primarily the UK market.

The partnership will leverage JD's extensive supply chain resources for electric scooters and ET2C's global sales network and in-market experience to make 'sourcing simple', whilst ensuring our clients have access to the most complete buying solutions.
Summary
At ET2C, we are always looking for innovative products within growth markets. There is no doubt that electric scooters will be a prevalent feature of city living within this next decade. The industry will be further supported by the rise of sharing apps and government incentives. We have all the capabilities on the ground and product knowledge in China to support our clients in this exciting area.
For more information, please contact us at contact@et2cint.com.