We Are Garden: Vietnam Sourcing Insights

Garden Products: Key Sectors and Strengths
ET2C's Vietnam Sourcing Team has already identified opportunities within the Garden & Outdoor sector exclusively from Vietnam due to raw material availability as well as manufacturing capability already in situ. Combined with other political, social and economic factors, Vietnam presents an opportunity on the global stage.
Vietnam continues to attract business from US buyers due to the current tariffs imposed on Chinese products, which will mean costs rising by anything up to 25% later on this year (should the US and China not come to an agreement). In addition, many Vietnamese suppliers are investing in additional R&D to ensure they have a competitive edge by presenting new designs according to market requirements.
As your Asian sourcing expert, we highlighted some key sectors within this broad category including, Pottery, netting, garden tools, garden gloves, plant supports, arches and obelisks, hanging baskets, coco-liners and furniture. To build on our 'We Are Garden' initiative, we recently spent some time with a couple of suppliers. They provided some greater insight into their background, the industry and the opportunities presented. The first one to be featured is a furniture and decking manufacturer predominately for the US and EU markets.
Furniture Supplier
Forty-five minutes outside of Ho Chi Minh city, we turned off the main road into a vast industrial park. Unlike most industrial parks, we found ourselves pulling up beside a wooden house set within a lush garden, where we were greeted by the company Chairman ("Mr T"). This was of course a showroom and an oasis set aside the impressively well-managed manufacturing facility. Mr T has over 20 years' experience in dealing with wooden furniture exports from Vietnam. During the years, he has seen the evolution of manufacturing capability first-hand. His factory is both FSC™ and BSCI certified and is set up to deliver against international expectations from an Asian sourcing perspective.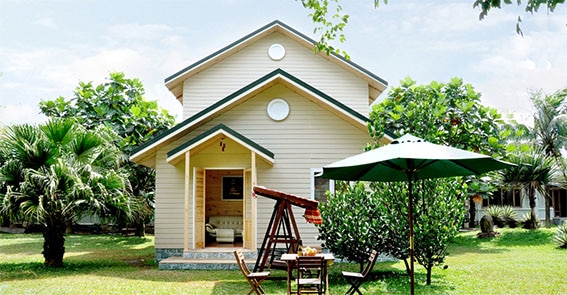 Interview
1. Which countries within the Asian Region do you see as your main competitors?
I see Indonesia and Malaysia as my main threats given the type of products that they manufacture, service level, and quality they can produce.
2. What does 'Sustainability' mean to your business?
Sustainability and eco-friendly was important for our brand from the very beginning. As a result, we have a strict process when it comes to selecting the source of raw material. Whether our wood comes from the US, EU, Malaysia, Paraguay, Brasil or even locally, it all must be FSC™ certified. We also comply with the protocol of using only non-formaldehyde compounds to ensure our products are as sustainable and eco-friendly as possible.
3. How do you continue to develop your export market and client base?
We have experience in dealing with large international clients. Therefore, we understand that executing against specifications, delivery dates and price are key-components in developing and retaining our client base. For instance, we put an emphasis on developing 'partnerships' that help us innovate and align with the client. In this way, we are always able to find the best possible options for our clients.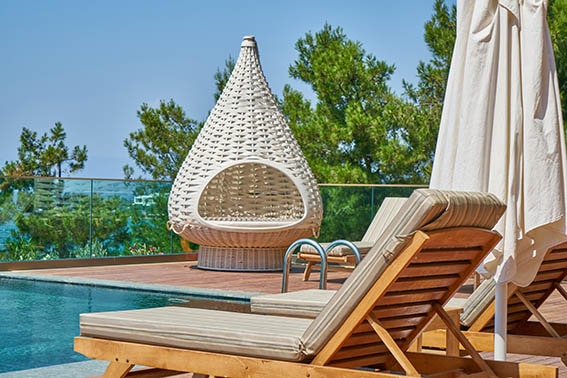 4. What are your biggest challenges as a business?
From an external perspective, with a number of companies recently moving out of China, we are having to often compete with pricing that has been developed over a long period of time with their previous suppliers and based on historical volumes. Of course, we understand that price is important. However, we also want to work with clients that recognize what we bring to the table which is broader than just price and recognize the quality we produce.
Internally, our biggest challenge is wage inflation and staff retention. Wage inflation is increasing at 3-5% per year. Our employees are central to our business and lead to our long-term success. Therefore, we have created a development program to help our staff grow and develop alongside our business.
5. What is the future for the Vietnam manufacturing base in your product category? 
The furniture industry in Vietnam continues to develop and evolve with increased competition across Asia. There needs to be a shift to a greater use of technology and machinery to enhance efficiencies and maintain prices rather than solely rely on manual labour.
There is Government investment in infrastructure and manufacturing. Combine this with the experience of making furniture over many years in Vietnam, we are well-positioned to continue to grow this category of exports in the future. As a business, we are looking to reach new markets with different requirements who focus on quality, design, and sustainability.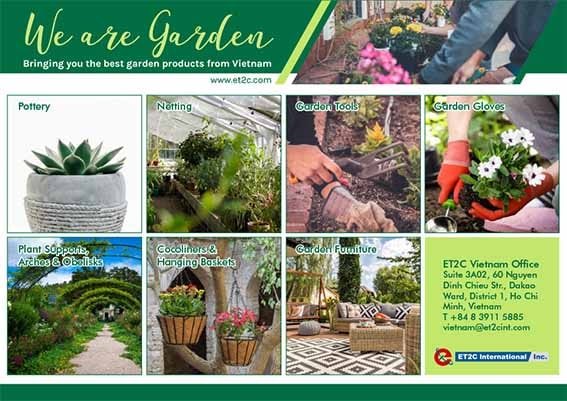 Summary
There are approximately 1,500 furniture exporters in Vietnam with 30% of these being a result of foreign direct investment (FDI). Certainly, one key advantage of this category is the flexibility that has been demonstrated with a pivot from the more traditional outdoor furniture lines to an increasing industry for indoor furniture (as with Mr T's factory).
As a Vietnam Sourcing Company, on the ground for over 10 years, we have identified the Garden Product and Outdoor sector as a growth manufacturing sector in Vietnam. Where necessary, we have developed manufacturing capability at factory level to produce high-quality products at competitive prices. There is now a unique opportunity to source a breadth of products all out of Vietnam.
For more information, please contact us at vietnam@et2cint.com. We will help your business positively bloom!