Turkey Manufacturers: A Near Sourcing Alternative for Textile Products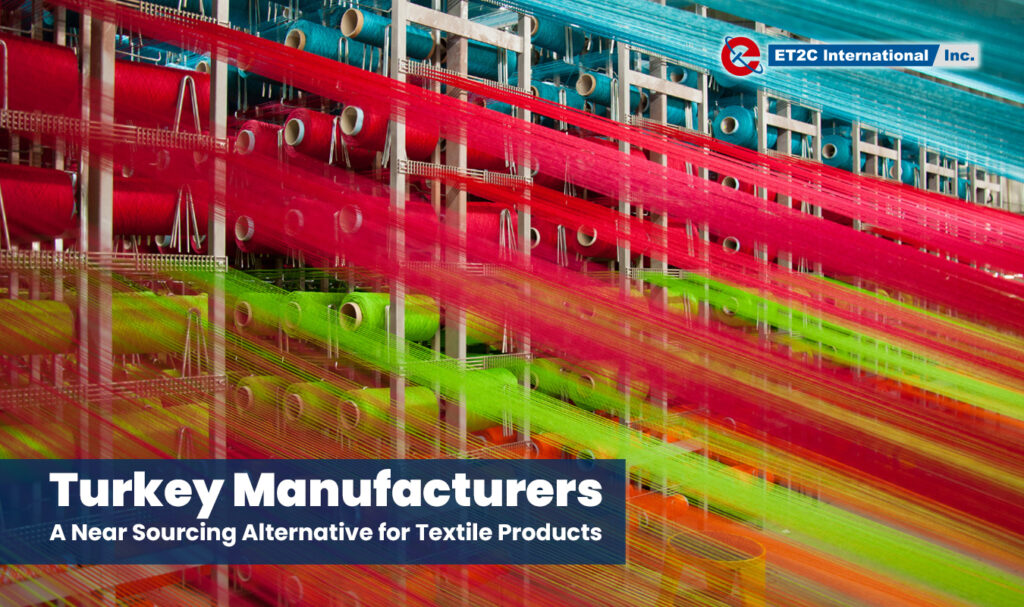 Turkey manufacturers are well-positioned to complement your supply chain with their proximity to the EU market.
The country has a broad and established manufacturing base which sits on the edge of Europe. This is important from a 'near sourcing' perspective and provides an alternative sourcing option for UK/EU companies. This is particularly true at present given the current spike in freight rates on the main trade routes out of Asia. Having an alternative near shore option will mitigate the high freight rates as well as shorten lead times considerably.
Sourcing Textiles
One of Turkey's key export industries is the textile and apparel sector, which has been a very important driving force for the economy in terms of GDP and employment. These sectors accounted for 17% of the country's exports in 2019. As a part of global trade, Turkey is one of the main actors in the apparel industry as the 7th largest supplier in the world, and the 3rd largest supplier of the EU, which has high standards and sophisticated customer needs with the top five foreign markets for Turkey's exports being Germany, Spain, UK, Netherlands, France.
There are many reasons why Turkey manufacturers are ranked so highly:
• Low labor costs are a significant advantage when compared with European producers, and the labor cost is obviously a significant part of the Bill of Materials for "cut and sew".
• Cotton production – As the seventh-largest cotton-producing country in the world, Turkey has access to an uninterrupted supply of cotton, which is the main raw material dominating the textile market owing to its features like high absorbency and strength.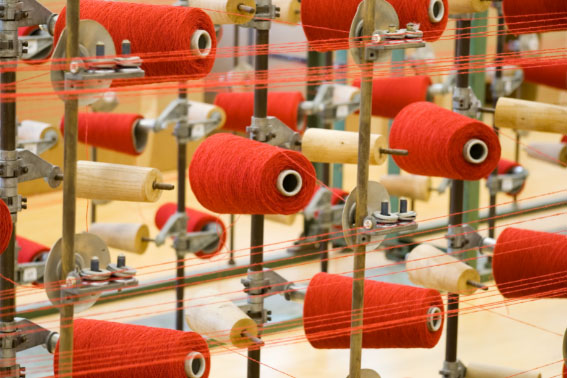 • Proximity to European markets – short lead-times – With many retailers demanding products with short lead times, Turkey has a big advantage with its proximity and can react more quickly; a key aspect of the fashion industry.
• Sustainability – Turkish production complies with international ecological standards, such as the prohibition of the use of harmful dyes.
• Its skilled workforce, modern production equipment, and national infrastructure also guarantee a sustainable competitive advantage.
Turkey manufacturers also have an advantage of an agreement with the EU which removes tariffs and duties on most goods. This also reduces the landed cost price further.
Main Categories
Within the textile and garment sector, there are a range of categories.
Garments
As the main center for clothes, Istanbul prides itself on its designers, fashion, and shopping malls; where you can find the harmonious mixture of the West-East, and Old-New. Due to recent domestic and foreign investments, Istanbul is fast becoming a fashion hub.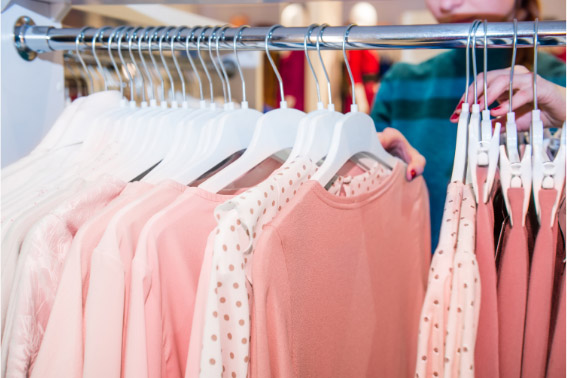 As a global sourcing center that is in both Asia and Europe, Istanbul has attracted the attention of many international fashion sourcing offices, trading companies, and major retailers and department stores. Since Istanbul became a commercial and fashion center, most manufacturers have moved production facilities to inner regions. Izmir, Bursa, Ankara, Denizli, Gaziantep, Kayseri, Tekirdag, Adiyaman, Kahramanmaras and Adana are now the main cities for the production of knitted and crocheted garments.
Carpets & Kilims (Rugs)
The history of carpets dates back to the 3rd and 2nd Centuries BC. They were introduced to world civilization by Turks as a decoration item for walls and floors, the earliest samples of which have been found in Central Asia. This is an art form that the Turks discovered, developed, and introduced to the world as they traveled across vast regions. Since the mid-15th century, Turkish rugs have been highly praised in Europe and played an indispensable role in European social life, even depicted in the paintings of the time and regarded as a status symbol. Today, Turkish carpets and kilims from the Ottoman Empire are displayed in the most prestigious museums. Turkey continues the tradition of hand-made carpets and rugs with ornamental motifs and different weaving types, exporting them to a wide range of countries.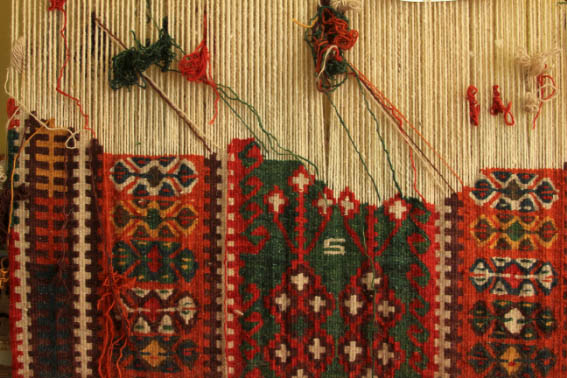 In the meantime, machine-made rugs and carpets are also not neglected. Their durability, colorfastness, anti-soiling finish, ease of cleaning, and antibacterial properties made Turkey one of the biggest suppliers in this sector. Manufacturers continue to introduce new trends, a variety of different types of carpets, innovative designs, and colors to the world market.
Footwear
The Turkish footwear industry has developed very quickly due to modern manufacturing techniques, quality raw materials, qualified workers, and high design capabilities. It has a powerful position among exporters of high-quality fashion goods. About 70% of the production volume of the sector is carried out in a semi-machine manufacturing process, and approximately 15% of the manufacturing is manual. In 2019, the production of Turkish shoes has reached more than 392 million pairs, including sneakers, boots, plastic shoes, and slippers. The production of military boots and work safety shoes has also considerably increased in recent years.
Today, the Turkish shoe industry has the ability to create its own brands and styles. The performance of the industry is highly dependent on exports, with the main markets being the Middle East & Europe.

Home Textiles
The Turkish home textile industry now plays an important role in world trade with its ability to meet the high-quality standards of all sophisticated consumers.
Nearly all types of home textiles are manufactured in Turkey: towels, bedsheets, bedspreads, curtains, blankets, pillows, quilts, cushions, eiderdowns, table linens, lace, and sleeping bags.
The largest quilt factory in Europe is located in Turkey. In addition, the industry has managed to reduce production costs below the world average while improving product quality and carrying the tradition from the past to the present.
To meet the demand for environmental protection within the international market, Turkey also provides traditional fabrics made from pure cotton or linen without the use of chemical dyes. At present, the Turkish home textiles industry has realized the growing demand for healthier and more environmentally friendly products in the international market and has rapidly adapted to the development of legal and technical regulations.
Leatherware
The history of the Turkish leather industry can be traced back to 500 years ago. The production of this sector is based on modern technology and historical background. Today, the industry has a worldwide reputation for its well-designed and stylish products.
Although initial efforts to modernize the leather industry began in the 1970s, significant progress on the real industrial scale began in the mid-1980s. In recent years, this field has shown rapid progress. Today, production meets international standards and environmentally friendly production policies are highly valued: around 90% of production is based on health and environmental standards.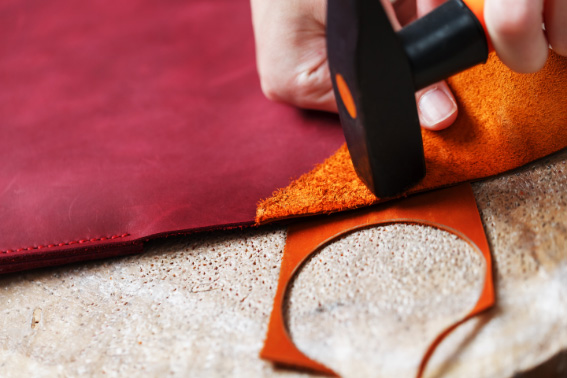 The technological advancement of this industry is vital to a highly competitive industry and is growing rapidly. Today, the Turkish leather industry exports its own leather. Now, the industry is beginning to pursue value-added and advantageous innovation, branding, and design.
Turkey's leather garment industry produces the best quality leather garments for men and women. Most of the major companies in the industry are producing original collections under their own brands. The industry creates its own fashion using unmatched quality colors, patterns, manufacturing processes, and materials. Due to these characteristics of the industry, Turkish leather clothing products enjoy a high reputation and are appreciated all over the world.
Turkey Manufacturers – Our Network
Turkey manufacturers are well positioned to add to your supply chain across a broad range of categories – particularly when freight rates are so high. The Textile & Soft goods sectors are well established and provide a near sourcing option for UK and EU companies looking to source closer to their own markets.
At ET2C, we are well placed to help manage your sourcing needs across multiple markets with teams on the ground. For more information on how we can help you with your Turkey sourcing or for other markets, please contact us at contact@et2cint.com.