The Buying Office: Unlock Your Supply Base in an Era of Covid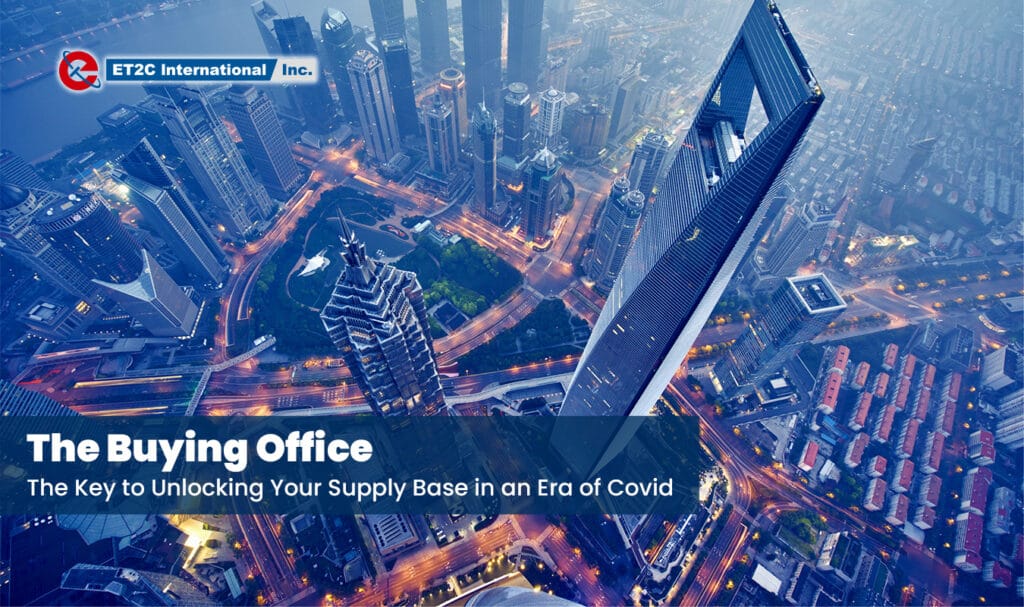 A Buying Office addresses the current challenges of sourcing from Asia and drives value back up your supply chain .
Ten months in and the Pandemic still dominates global news cycles. The West is lurching in and out of lockdowns. And even when some countries are moving towards some semblance of normality, there is always a nervousness that the virus will re-emerge; borders are shut, quarantines are in place and travel is largely on hold. With upcoming vaccines (maybe!), we might return to the beginnings of life as it was. However, the reality is that this is unlikely to be until the middle of 2021 at the earliest.
We have been examining how Covid has changed the 'Sourcing' landscape over the past 10 months in some of our
articles
. The inability to travel to sourcing markets and visit suppliers has to be the most significant factor. Of course, there is the added complication of the geo-political landscape. However, with the incoming Biden administration (watch out for any tweets!) and the latest trade agreement with China and 14 other Asia Pacific countries (RCEP) there is potential for some de-escalation on trade protectionism.
Asian markets are normalizing and exports are returning to pre-pandemic levels.
China's exports rose 11.4%
in October from a year earlier, and even with this this being attributed in part to medical exports of PPE, it points to demand being on the increase. Whilst at the same time, there are capacity shortages on freight routes with Carriers still not back to full capacity post the China lockdown back in February/March 2020.
How then should companies be managing their supply chains?
Offshore Supplier Management
It is essential to have the ability to manage your suppliers given there is no access to these markets.  Companies should position themselves to do this in a way that creates value rather than risking of destroying it. To do this the following should be considered:
1. Presence on the 'Ground'
To develop a relationship that is meaningful, there needs to be some form of constant presence that can be actively engaged with the supplier. You need to be able to deal with your key suppliers in their language. Moreover, you have to take into consideration their time zone to ensure clarity and efficiency. It will also help with the development of medium-term relationships that are that much more meaningful than arm's length interactions.
2. Visibility Across Production
Having a high level of visibility across your production is primarily possible through some form or presence be it an office or a partner in the region.  There are now digital solutions as well that some companies are implementing to manage production runs.  The ability to identify issues early means that you can put in place solutions.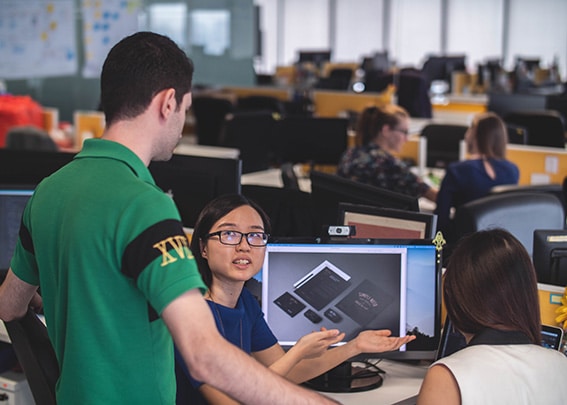 3. Supply Chain Resilience
Supply chain shocks are becoming more frequent (a disruption lasting 1-2 months will likely occur every  3.7 years!) and having a plan B is becoming increasingly important to any sourcing strategy.  Continuity builds resilience and having contingency plans is always beneficial. To do this develop a deep understanding of your suppliers beyond Tier 1 manufacturers (ultimate transparency). Look to also multi-source across jurisdictions to eliminate any country-specific risk.
4. Development Cycle Acceleration
For those that do not have access to their sourcing markets, look to accelerate development cycles and reduce sample timelines. A cost-effective would be to rely on different forms of technology to work through sample approvals. For example, something as simple as high-quality photos can help.
5. Upstream Quality Capability
Make sure you are conducting the necessary quality checks on your factories and products to mitigate the risks of buying from overseas.  Identifying a problem at the factory allows for corrective action plans to be implemented, whereas shipping a 'problem' will only lead to greater costs.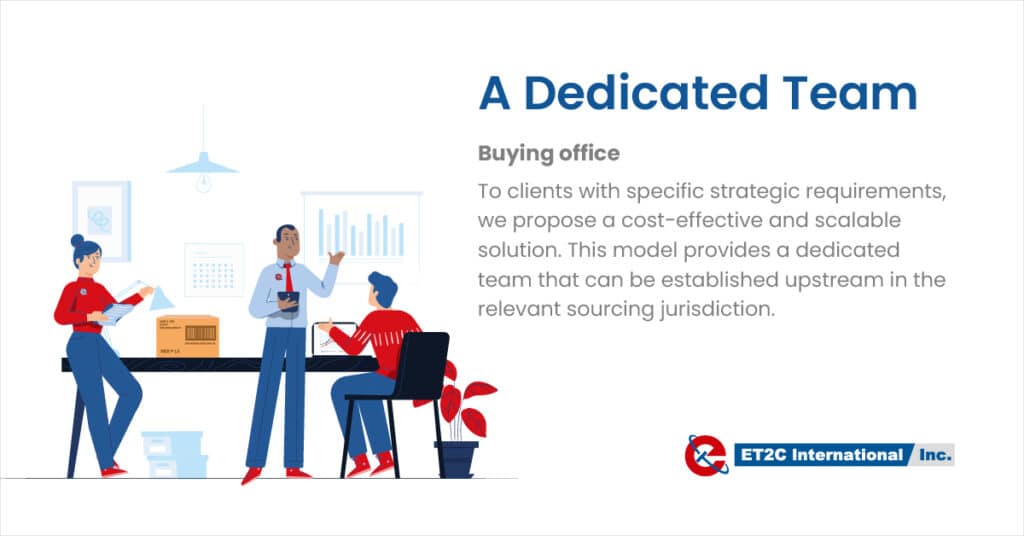 ET2C's Buying Office
One way to address these points is look at ET2C's unique
Buying Office solution
.   It is the most cost effective way of establishing an upstream capability, whilst giving access to multiple sourcing markets.   Where it can be prohibitive to establish your own operations in these markets due to CAPEX, regulations and advisory fees, we can give you a dedicated team within a matter of weeks!
Summary
Sourcing markets are closed to outsiders and companies need to assess the effectiveness of their supply chains.   Ultimately, there is no alternative to having local, on the ground, capability. Where it can sometimes be prohibitive to establish your own presence (legal entity), then selecting the right partner will help alleviate the risk, leverage product and operational expertise and provide the visibility that you require to manage your suppliers. ET2C's Buying Office solution can provide you with a local dedicated team aligned with your upstream needs.
If you are interested in knowing more,
contact us
and find out how we can benefit your business and sourcing needs.