Face Mask – WHO Releases New Guidelines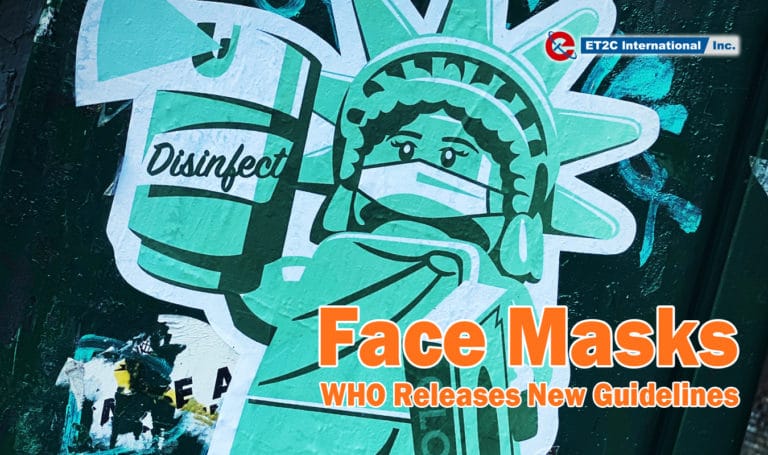 As part of our series on PPE and COVID-19, we wanted to take the opportunity to update you on the latest advice around the use of the face mask. The World Health Organization has issued new guidelines for face masks amid the COVID-19 pandemic, suggesting that they should be used in more situations than previously advised. Specifically, the WHO updated its guidance on the use of masks in areas with community transmission. Some of the key take-outs from this latest update in the battle against this pandemic are:
1. All the people working in clinical areas of a health facility should wear a medical face mask. This means not only workers dealing with patients with COVID-19, but the whole staff; and
2. Governments should encourage the general public to wear masks where there is widespread transmission and physical distancing is difficult. Such situations include, for example, forms of public transport and certain shops.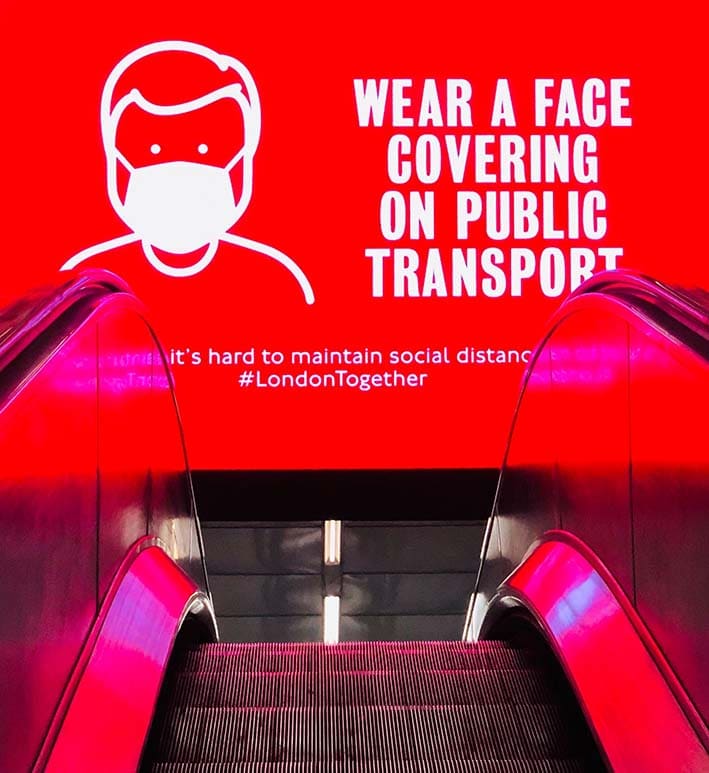 Furthermore, their updated guidance contains additional information about fabric masks, based on new academic research that has recently been published.
Face Mask – how to wear it: Do's and Don'ts
As a number of countries are now emerging from their respective lockdowns, it is important to understand the do's and don'ts of wearing non-medical fabric face masks in order to make them effective and continue preventing the coronavirus.
Importantly, masks should only be used by one person and should not be shared. You should change a visibly soiled mask and shouldn't wear a wet mask for an extended period of time.
Also, you should wash frequently the non-medical masks and handle them carefully. In this way, you will avoid contaminating other items.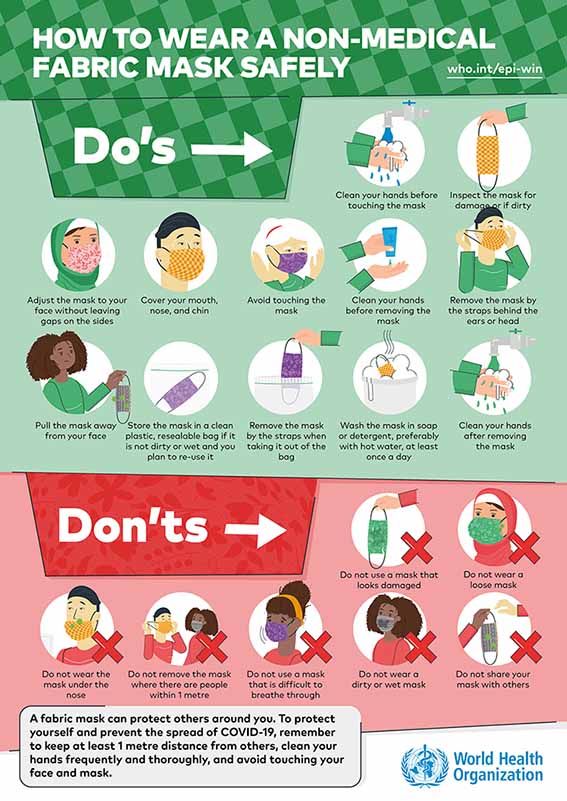 Materials
The WHO clarifies that the material selection is an important first-step as filtration and breathability vary depending on the fabric. Also, filtration efficiency depends on the tightness of the weave, fibre or thread diameter, and, in the case of nonwoven materials, the manufacturing process.
The choice of the right material is essential because depending on the fabric used, filtration efficiency and breathability can complement or work against one another.
Number of Layers
According to the WHO guidelines, non-medical masks should present a minimum of three layers, depending on the fabric used.
In particular, the ideal combination of material for non-medical masks should include three layers as follows:
1) an innermost layer of a hydrophilic material (e.g. cotton or cotton blends);
2) an outermost layer made of hydrophobic material (e.g., polypropylene, polyester, or their blends) which may limit external contamination from penetration through to the wearer's nose and mouth;
3) a middle hydrophobic layer of synthetic non-woven material such as polypropylene or a cotton layer which may enhance filtration or retain droplets.
Face masks – enough to prevent the contagion?
The World Health Organization is really clear about this. Face masks can protect others around you. However, remember that masks alone can't protect you from COVID-19. To prevent the spread of the virus, you have to maintain at least one metre distance from others (this varies by Government) and wash your hands regularly and thoroughly, even when you are wearing a face mask, claims the WHO.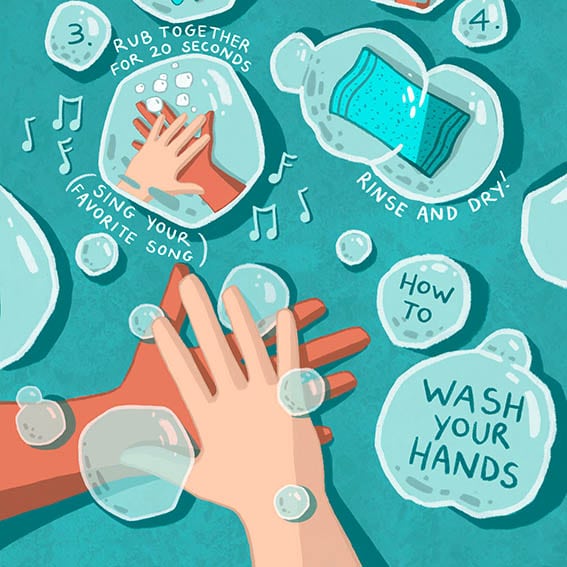 Looking for Cotton Masks? We can help!
We are currently working with our partners in Vietnam to provide a range of Cloth Face Masks to meet the world's needs and to combat this deadly virus. In addition, we have other medical products from disposable masks, protective gloves, face shields, hand-sanitizers, medical suits, gowns, and more. Obviously, as lockdowns are lifted, demand has transitioned into more sustainable supply in key products. For all enquiries, please contact us for more information at coronasupplies@et2cint.com .