The growing market for health and wellness products for pets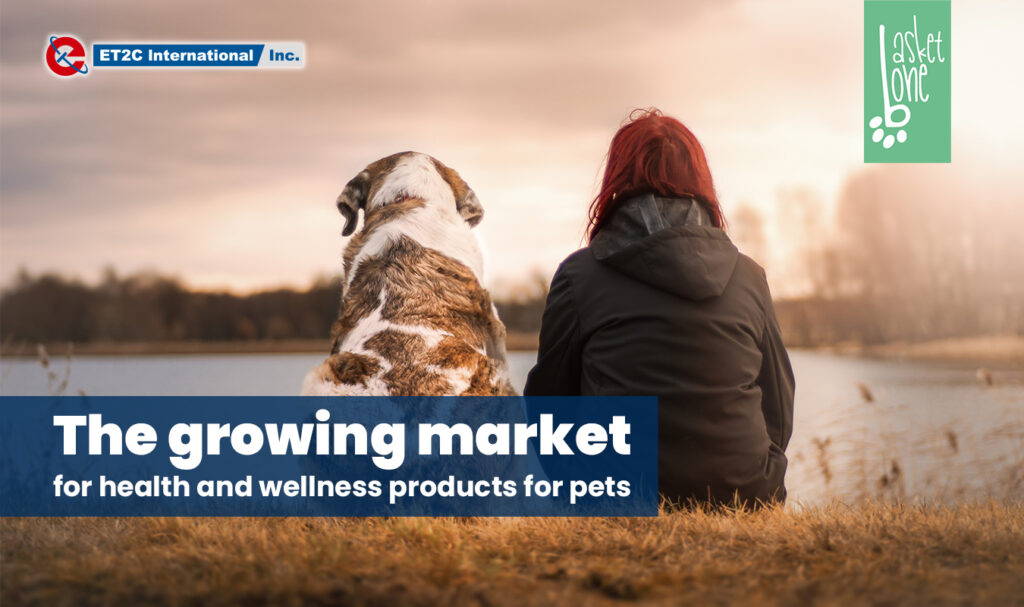 The growing market for health and wellness products for pets
Another of the many side effects of the disruption of the covid pandemic has been the increased adoption of pets as family members.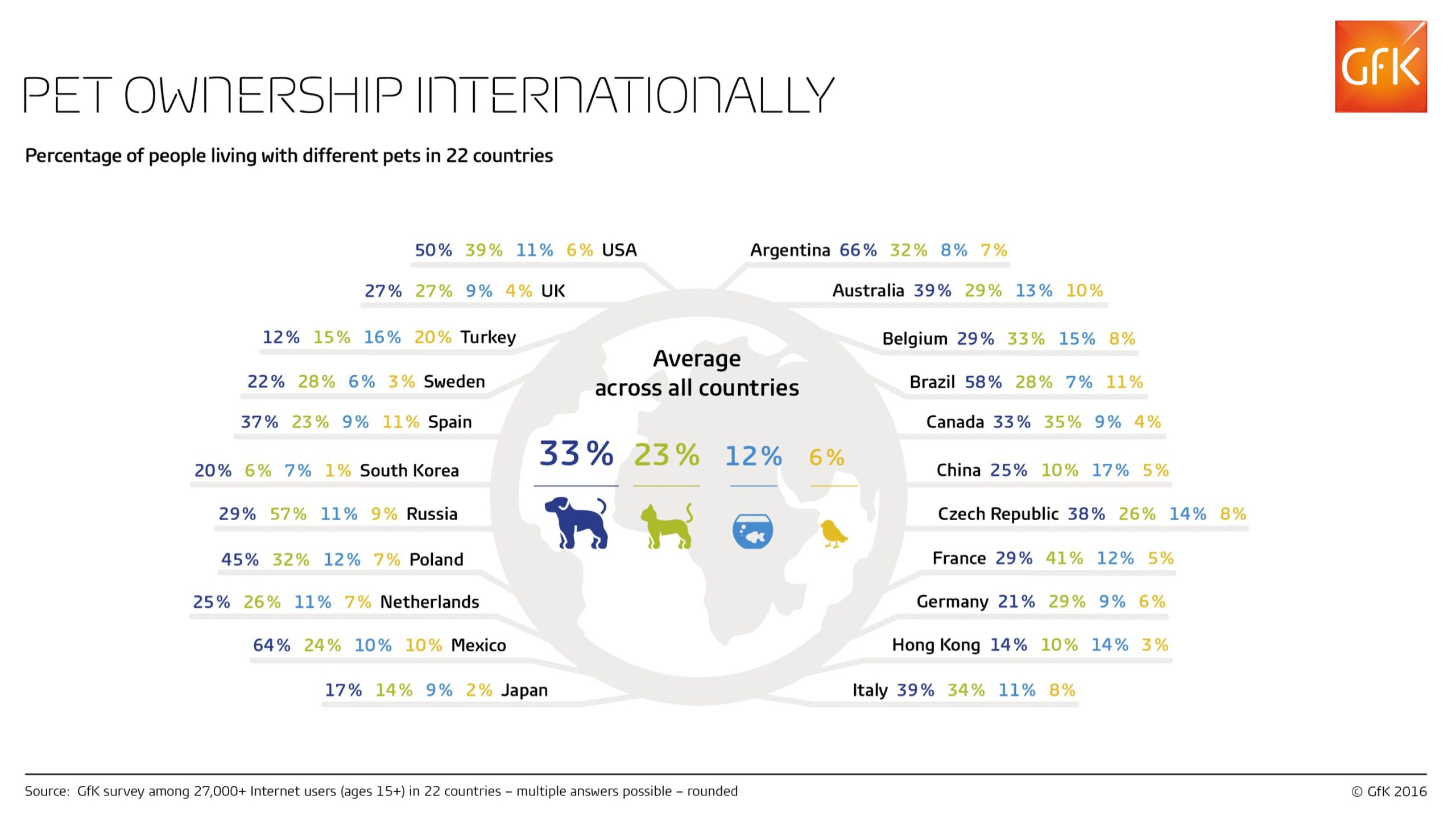 A recent GfK survey of 27,000 households showed that cat and dog penetration stands at 33% and 23% globally. Peaking at 57% Cats in Russia and 64% Dogs in Mexico.
As a consumer base Cats and Dogs are growing rapidly creating a huge increase in market side demand.
Pet parents driving incremental market growth
Many pet owners increasingly see themselves as pet parents, completely integrating their pet into every aspect of family life. Impacting a growing number of family decision making. From where to go on holiday to restaurant selection.
The growth of pet ownership and the effect of widespread lockdowns in response to the global pandemic has creating the environment for an acceleration of the humanization of pets. Creating a huge driver to build both the breadth and depth of the pet market.
Creating huge opportunities for retailers, wholesalers and ecommerce operators to serve their customers with an increased and more diverse range of pet accessories. Ensuring you have the right range of products for the evolving needs of both pet parents and their pets.
In a recent survey of over 2,000 pet owners 47% prioritised their pets health over that of themselves. Clearly defining the driving force of the growth in pet supplies in the coming years.
Top 5 Pet product categories to watch in the next three years
1. Supplements
As pet parents humanise their pets further they will seek the same preventative supplementary treatments they use themselves. We will increasingly see the rise of sales of supplements for hip and joint inflammation, vitamins and probiotics for improved gut health.
2. Pet wipes
Constant washing of your dogs and cats if they get muddy can lead strip their coats of vital oils. Wipes are designed to quickly and easily clean their paws. Without using loads of water and creating huge mess.
3. Oral hygiene
Our humanisation continues in the growth of dental products for our pets. We all know the importance of regular care and treatment of our teeth and gums to ensure longevity. As pet owners we are increasing looking for the same support for our pets. Dental products from toothbrushes to dental treats to clear plaque will continue to grow quickly as more brands launch products in this area.
4. DTC
Online speciality pet stores are benefitting hugely from the wider humanisation trend. In the last year six major DTC pet care brands launched in the US and the UK. The well-established convenience and range breadth of DTC suppliers has allowed owners to expand their repertoire of pet products with ease.
5. Environmentally friendly products
The humanisation of pets and their needs extends more widely to include the environmental impact of the product pet parents are purchasing. From bed and baskets to food and poo bags consumers are looking for the same environmentally positive choices they expect in their products.
Conclusion
The market for pet products will continue to grow at a huge rate driven by increased numbers of pets in home and their humanisation by pet parents.
The global pet products markets is expected to exceed $232b by 2030 creating a huge growth opportunity for retailers and wholesalers to focus on their range development.
Range development will be crucial to ensure you are aligned to category growth opportunities in the next few years.
As one of the leading global sourcing companies we are here to help you to rapidly build your pet accessory range with our range from Basket & Bone. The quickest way to ensure you have all the critical categories covered in your customer offer..
Call us now at Contact@et2cint.com