supply chain strategy in recessionary headwinds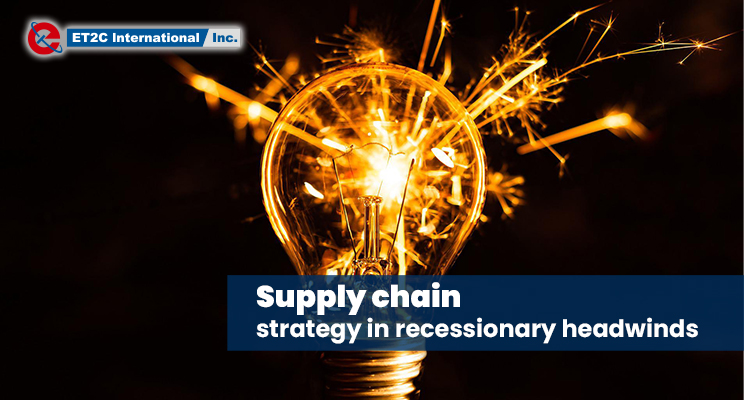 Supply Chain Strategy: Recessionary Headwinds
Supply Chain strategy will be key in navigating the current recessionary headwinds that are sweeping across many markets as we head into Q4 of 2022.
Supply chain strategy and delivering value across your supplier network will be particularly important this Winter. Many markets are facing significant inflationary pressure – in the most part imported – due to energy costs. As the winter months close in across the Northern Hemisphere, and energy consumption increases, many households are expected to be hit by a 'cost of living' crisis. Inevitably, even though employment figures are still holding up in many markets, this will impact consumer behaviour.Similarly, energy price rises will send a shudder through factories the world over depending on their own energy consumption and the cost of this. Manufacturing processes that use significant energy resources, such as industrial die casting or the use of Kilns, will need to be assessed based on location and the cost of energy in different markets.We are now entering an age of uncertainty where multiple and contrasting disruptions are becoming layered upon each other. The war in Ukraine and the rise of inflation are mixing with the lingering effects of Covid-19. This is at a time when the industry was already looking to transform with the rise of digitization and the need to deliver sustainable business commitments.
This has all created an unparalleled environment of global trade turmoil for leadership teams to navigate to future proof their business.
Sourcing Strategy Development
Many companies have responded to the turmoil and disruption by addressing perceived vulnerabilities in their sourcing strategies. Key focus areas have been
-Balancing inventories in market against demand
-shortening supply chains
-dual or multiple sourcing key materials or products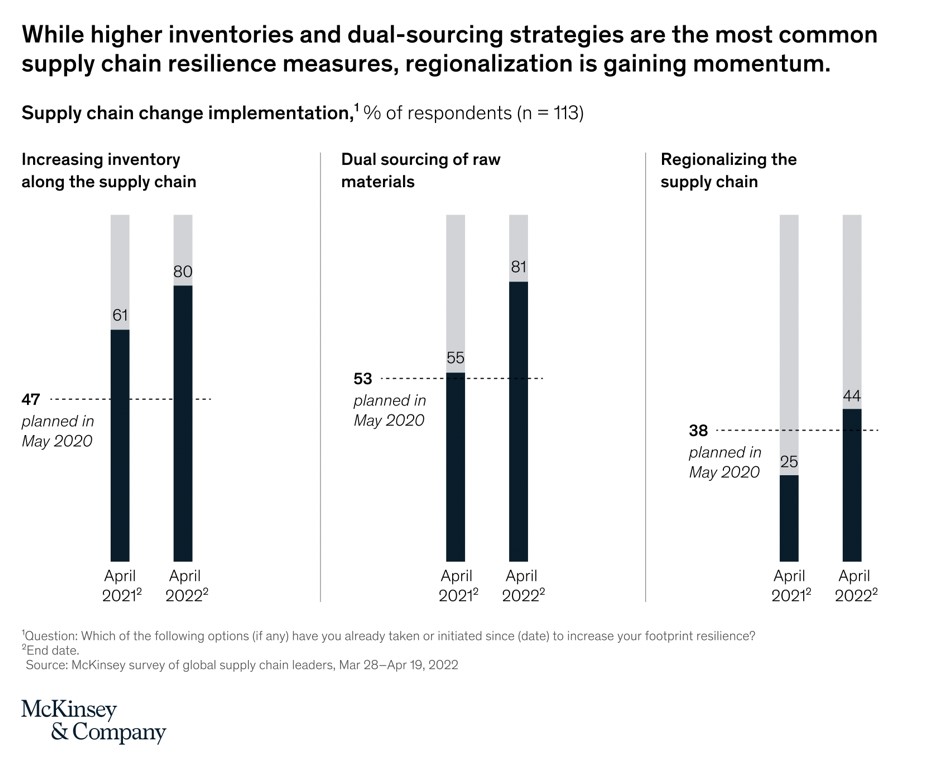 Key questions to be addressed to support network resilience through the ongoing disruptions
The steps outlined above are strong building blocks to ensure business continuity and competitiveness in the coming environment of reduced household disposable incomes. Dual sourcing and regionalisation need to be expanded further adding to the already crowded in-tray of topics that Sourcing leaders are dealing with.
· Increasing network resilience
Building strong partnerships with current or new network suppliers who will work together to ensure demand is met, innovation is delivered and costs are delivered.
· Regionalization
The choice to bring supply in market, to near shore or to remain with Asian supply partners is one that is discussed regularly in many companies. The final answer is rarely simple, quick or inexpensive.
· Sustainable supply chains
Dealing with global disruption does not mitigate the need to measure the wider environmental impact of the full supply chain. Identifying
opportunities to bring all suppliers into line with commitments will continue to be a focus.
· Long term sourcing strategy
Building better visibility of the entire supply chain, stronger demand planning and fulfilment together with a strong focus on building high quality supplier networks will be crucial to building a coherent sourcing strategy.
Summary
Sourcing will continue to be a focal point for business leaders as they manage their way through the unprecedented marketplace disruption.
Sourcing and supply chain strategy will come into sharp focus and will need to address the critical questions to ensure companies are well placed to delivery their corporate strategies.
Supporting your sourcing strategy
As one of the leading global sourcing companies with over twenty years' experience supporting high profile clients, we are here to support you with all your sourcing needs.