Supply Chain Flexibility in Uncertain Times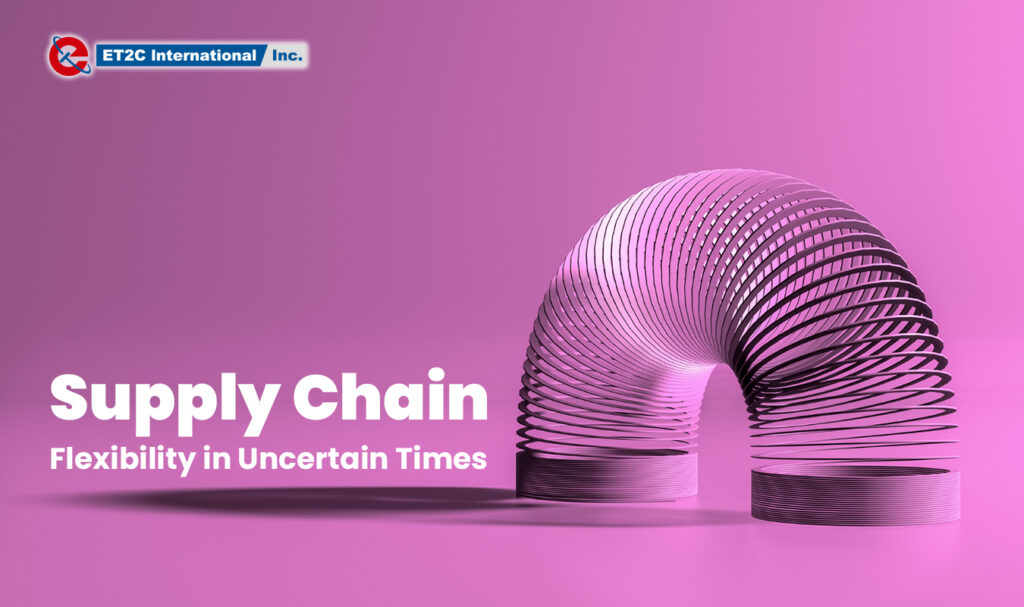 Supply Chain flexibility and planning processes are key to navigating unpredictable and volatile markets.
Supply chain flexibility takes time to develop – just like resilience – particularly where companies are leveraging manufacturers from across the world. Supply chains that on paper look simple are often in fact more complex – if only on account of distance, logistics, culture and language. In addition, the current sourcing landscape is fractured with borders shuttered and outbreaks of COVID-19 a common occurrence.
The past 18 months have seen extremes of unpredictability and volatility across retail and sourcing markets. Whether it is the closure of manufacturing markets (March 2020 in China), bricks and mortar retailers being forced to shut during the many lockdowns or the current unforeseen Covid implications on freight rates out of Asia, supply chains had to react to events as best they can.
The 'Bullwhip' Effect
The challenge with shifts in demand at the consumer level is the potential for the 'Bullwhip Effect' to ripple back up the supply chain and create distortions in inventory production at the manufacturers. This effect was first identified in the 1960s at MIT's Sloan School of Management and highlights the consequences of the decisions made by each 'player' in the supply chain to maximize their profits. The result is that each supply chain participant has a greater observed variation in demand and thus greater need for safety stock.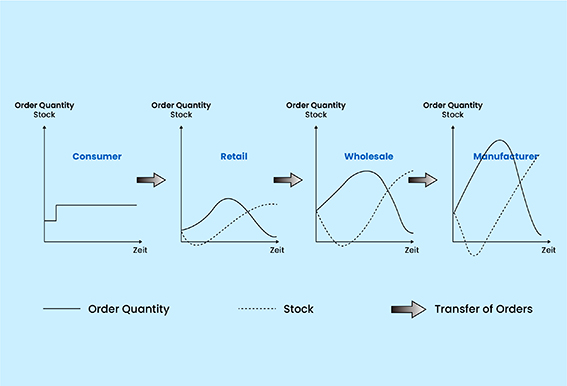 In periods of rising demand, players up the supply chain increase orders and their safety stock. Conversely, when orders fall or drop, stock levels are not reduced. The Bullwhip effect causes these variations to be amplified up the supply chain.
The consequences can wreak havoc with inventory levels up the supply chain leading to potential periods of excess stock through to stock shortages. Whatever the case, the financial impact can be significant on all players up the supply chain. Ultimately, this can lead to poor customer service, staff shortages, cost reductions and potentially business failure. One good example of the Bullwhip Effect was at the beginning of the Covid-19 Pandemic and the sudden spikes in demand for masks and medical equipment from China.
Further studies of the Bullwhip effect in the 1990s showed that it is not only irrational behaviours that caused this supply chain phenomenon. There were four rational behaviours of the players within the supply chain's infrastructure that also impacted the demand vs safety stock holdings. These were:
a) Demand Forecast Updating
When different players update their demand forecasts due to unexpected events, and multiple times up the supply chain it can have an artificial impact on demand planning and safety stocks.
b) Order Batching
Commonly due to market price volatility, low stock levels or logistics costs, companies may look to batch orders into less frequent larger orders. Periodic batch orders create high volatility in demand.
c) Price Fluctuations
Price increases (or future increases) or decreases because of inflationary factors or discounts can create demand shifts. This makes it harder for players upstream to predict demand and related safety stock levels.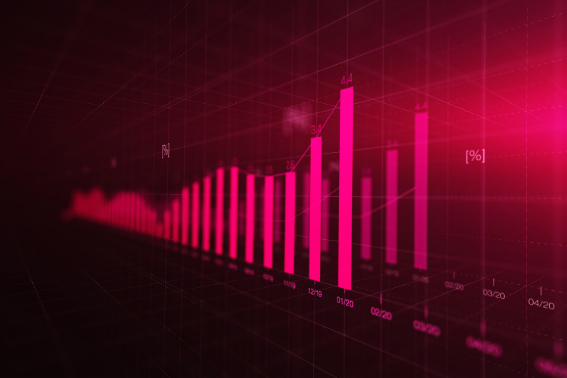 d) Rationing and Shortage Gaming
When demand exceeds supply, manufacturers may ration their products. Attempting to 'game the system', buyers will order more than they require to achieve the volume they require. When supply returns to normal, some customers cancel orders leaving excess stock levels.
Supply Chain Flexibility
Ultimately, it is demand planning that companies often get wrong and that leads to these ripples of data moving upstream creating production inefficiencies. Of course, demand planning is difficult to get right at the best of times and even more so during a period of extreme unpredictability. Demand for certain categories has in fact been extraordinarily strong this past two quarters as markets have opened up, which has had a dramatic impact on freight rates. However, as Covid continues to rage across the planet, even where vaccination strategies have been implemented, the belief that the uncertainty of the past 18 months was abating is now hanging by a thread. Stock markets, spooked, are beginning to turn red and there are inevitable risks that customer demand may drop – potential Bullwhip territory.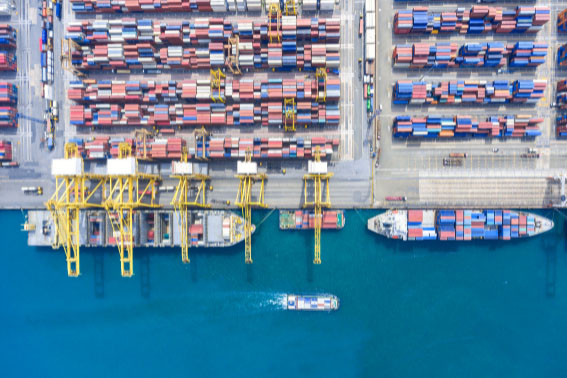 There are certain measures companies can take to manage the impact of this effect, and it largely points to embedding flexibility within your supply chain.
1. Demand planning (JIT)
Just in Time systems that are all part of lean manufacturing are all excellent in making sure that inventories are minimized (in some cases non-existent) and react to demand pulls. We can all learn from Kanban and other agile systems.
2. Decision Making
Critical, but often overlooked, the ability to make quick decisions that are multi-functional builds in flexibility. In short, circumstances can change quickly and companies with multiple layers of hierarchy and processes will struggle to adapt as required.
3. Understand the Trade-Offs
Do not be blinkered when it comes to decision-making. Of course, there are priorities in any business and its decision-making process. But understanding the tradeoffs – for example, MOQs, payment terms or dye charges, etc. – will give flexibility of option at a time when perhaps normal requirements are not so relevant. A good example of this was again when businesses were desperate for medical supplies at the beginning of Covid and initially some refused to put down deposits. They soon realized this was a necessity to get the required stock.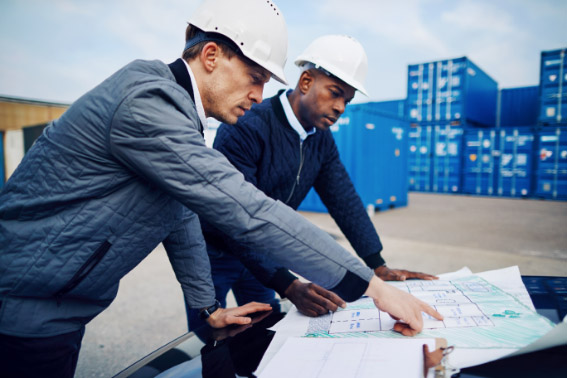 4. Flexibility of Production Process
Shifting manufacturing location and being able to quickly re-tool or develop the same products in different markets will drive flexibility, just as will having 'back up suppliers.
5. Collaboration & Partnerships
Seeing suppliers as 'partners' is essential to creating flexibility at factory level. This will enhance communication and understanding of demand movements but also enable the factory to provide additional help should it be around stock holding, minimums or pulling in additional capacity should it be required.
Summary
Supply chain flexibility has never been more important. In the midst of volatility and unpredictability, it is essential that your supply chain is delivering value to your business. The alternative has a sting in its tail!
At ET2C, our solutions are centred around flexibility. We provide our clients with access to a range of markets and suppliers on the ground across Asia. We are well placed, as your Sourcing Partner, to help you during these difficult times. For more information, please contact us at contact@et2cint.com.