Sourcing Trends for 2021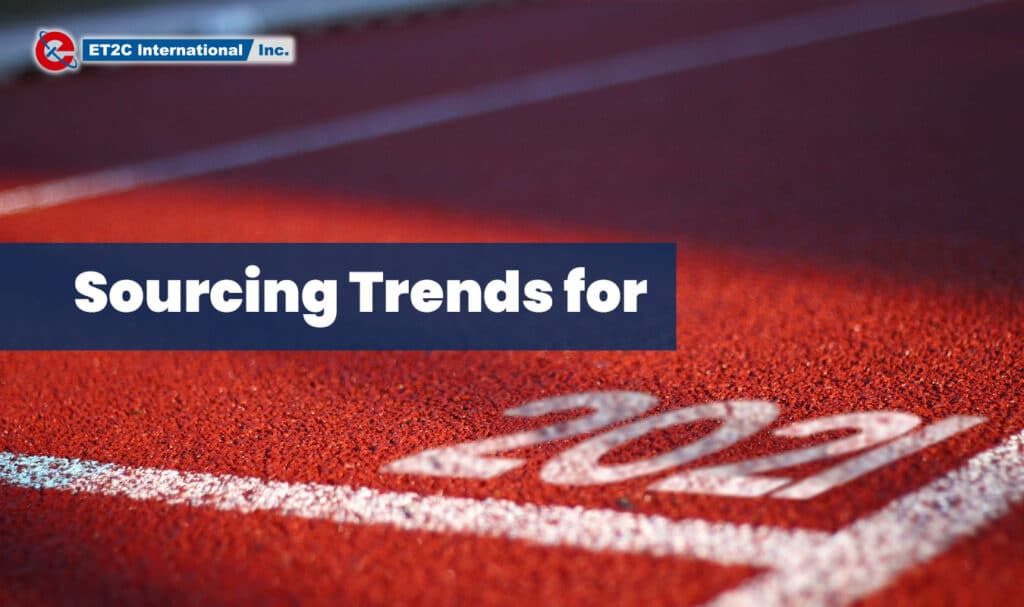 Sourcing Trends for the upcoming year are mired in economic uncertainty but there are definitely opportunities to watch out for.
Sourcing Trends 2020
It is true that our 2020 sourcing trends predictions failed to foresee the impending Pandemic. But, in our defense, there are not many that predicted Covid-19 and its consequences. The Pandemic had a significant impact on global sourcing. Certainly, it has highlighted the need for companies to build in greater resilience and spread risk more widely. It has been an extraordinary year for so many reasons and one which highlighted the necessity to understand the local market when sourcing from Asia both from a quality and regulatory perspective.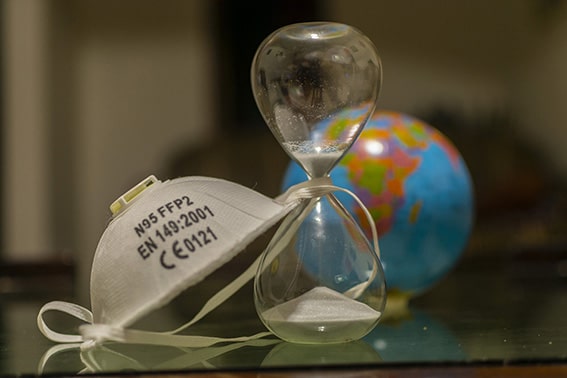 The global political landscape has continued to fracture, at a time when harmony rather than discourse would be a much more effective weapon against the spread of this virus. With protectionism unleashed, disputes and tariffs are on the rise. Australia and America are n revisiting their trading status with China for a range of different reasons.
So, what does this mean for 2021? What will be the legacy of Covid-19 on sourcing markets? What technological trends will come to the fore? Which markets will have additional tariffs added? We have again been sitting around our crystal ball to see what sourcing trends will be evident in 2021. (Obviously, we will again be pointing to our disclaimer that no one can, clearly, predict the future.)
Sourcing Trends 2021 – Our Predictions
The End of Covid-19.
A bold statement.  With mass vaccination programs starting to roll out, markets should begin normalising by the end of Q2/beginning of Q3.
Prediction. We, therefore, expect categories that have been hit particularly hard due to lockdowns (such as fashion/shoes) to pick up dramatically in the second half of the year. Probably, people will start to enjoy their freedoms once more and to spend time going out and having fun. Categories that have done well during the pandemic such as DIY, homewares, kitchenware will be flat as people inevitably spend time out of the house.
Travel.
Although we expect the Pandemic to die down, it is likely that due to the differences between Governments' approach to vaccinations, policies in place and State affordability, access to different countries will continue to be restricted. The rise of 'vaccination diplomacy' will lead to Governments rejecting certain vaccinations as legitimate based on political relationships.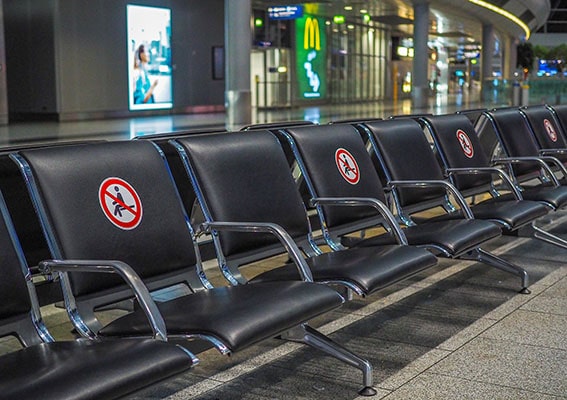 Prediction. Expect to not be able to visit your sourcing markets until the autumn (Q3) at the earliest. Make sure you have sufficient resource in place to therefore manage your suppliers.
Ex-China Sourcing.
The Pandemic, as a supply chain shock, highlighted the need for companies to de-risk their sourcing markets. Tariffs likely to stay in play for China/US although a de-escalation is likely between China/Australia. Both will mean spreading risk where possible across multiple markets.
Prediction. Companies will continue to embed greater resilience within their supply chains. Certainly, they will look to remove dependency on any one market where it makes sense to do so. Make sure you have the capability and reach to manage suppliers in different markets.
Blockchain.
One for all you 'Crypto-gurus! Although on a small scale, we anticipate that the technology will begin to be implemented within complex supply chains that require greater transparency and security from a 'track and trace' perspective.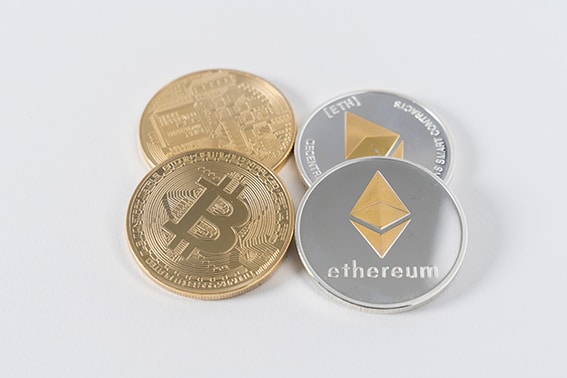 Prediction. Blockchain will be deployed in large corporates as key component of supply chain visibility and integrity.
Radical Supply Chain Transparency.
A key element of a sustainable supply chain and providing the consumer with complete transparency of factories, raw material origins, ethics and even carbon footprint will continue to be sourcing trends that should not be ignored. It is becoming an increasing component of any buying decision.
Prediction. There will be increased focus on visualisation of supply chains and the ability to collate information on every aspect of the supplier network. Look for this to become more prevalent to give consumers more of a choice when it comes to buying decisions (think Arket by H&M).
Sustainable Materials.
This will be an area that will continue to develop. Particularly the use of sustainable materials as substitutes for known 'problem materials'. The Consumer will expect this.
Prediction. Alternative sustainable materials to start moving into the mainstream. A result of innovation as well as scale allowing for a reduction in costs that were previously prohibitive for some product categories.
The Sourcing Function.
For many companies, the Sourcing function came to the fore during the pandemic and showed agility to deliver strategic benefits to organisations during a tough trading period (if only for the survival of the company in some cases!).
Prediction. The Sourcing Function will move from a cost leadership focus (intake margin) to contributing to the overall strategy and competitiveness of an organisation. In a short time, it will include innovation, agility and resilience as key value drivers.
England to win Euro 2021.
It was not to be in 2020, and unfortunately, it is unlikely to be in 2021 with the expected cancellation of the tournament, and if not, they are not good enough anyway! Belgium, France or Italy to be the likely victors!
HAPPY NEW YEAR of the Ox.
We finished last year's article suggesting that 'An Air of Predictability would help manage any sourcing trends in 2020'. An 'air of predictability' we certainly do not have as we stare down 2021. But what we do know is that companies need to be bold, look to invest in technology and make sure the learnings of 2020 have been acted upon.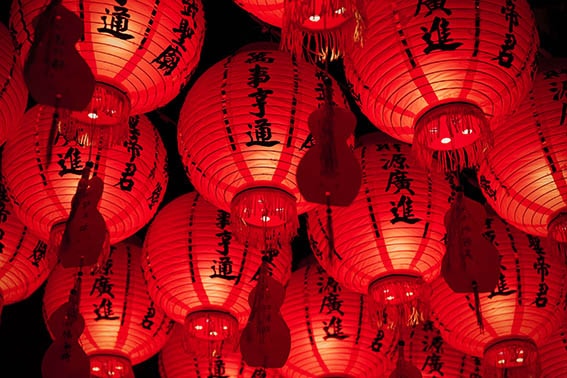 At ET2C, we are always looking to the future to ensure that we are providing our clients with the most relevant services and products. Please contact us at contact@et2cint.com.