Reverse Auctions. We found the right tool for your business.

Reverse auctions in brief
Reverse auctions have been around since the late 1990s. They are a proven negotiation method that invites your vendors to compete to provide products or services to your business. Vendors place lower bids throughout the auction until the lowest bid wins your contract. Reverse auctions are excellent for products where price is the main differential; such as stationery, uniforms, consumables, packaging, and much more.
The obvious choice for smart buying
Recently, an exciting new online negotiation platform has been created to give procurement professionals a competitive edge when buying most goods or services. eTrade Procurement aims to keep your business's purchasing functions simple and effective, and your negotiations easy. Through this platform your procurement process can be streamlined, saving valuable time, and your team can achieve significant cost reduction, all while having reporting and analysis directly at your fingertips. With minimal investment, this innovative reverse auction webapp makes this possible.

Online Auctions made simple, effective and accessible
Andrea Saunders came up with the idea to create a user-friendly negotiation platform to support procurement professionals in their purchasing activities. With her years of buying experience, Andrea spotted an opportunity to bring this powerful tool into a modern procurement space. By combining the accessibility and efficiency of online platforms with the commercially prudent reverse auction strategy, eTrade Procurement combines two proven methods to give your business another tool for its buying toolkit, giving you a commercial advantage.
This negotiation platform allows vendors to compete for your business in a transparent way for buyers and vendors alike. Your procurement team can effortlessly announce their specifications to any number of vendors(as an RFQ), prior to commencing an auction. The auction participants see the negotiation taking place in real-time so both buyers and vendors see that the best price is achieved, all as it happens. By using one of our reverse auctions, your business can move away from non-competitive, stale contracts, and achieve real savings – fast!.

Find the best reverse auction method for you
eTrade Procurement offers four auction methods to best meet your specific needs:
• Ranked auction: you nominate your opening price. vendors can only see their ranked position, based on their bid in relation to competitors' bids. Vendors can place as many bids as they like
• Open auction: you set your opening price for the auction. Vendors can see their own bid, as well as their ranked position, and other participants' bids.
• Sliding auctions: you set your opening price and, during the auction, the price will reduce in set increments, with vendors placing their optimal bid. The auction concludes when all participants have placed their one bid
• Tender auction: vendors place their single, best bid prior to your deadline date
Reverse Auctions. Why use eTrade Procurement?
Leveraging mobile technology, all this can be done anywhere, any time. Your purchasing team will require only minimal training to be able to run simple, efficient, transparent negotiations, thereby opening up new relationships, all while achieving the most competitive bottom line.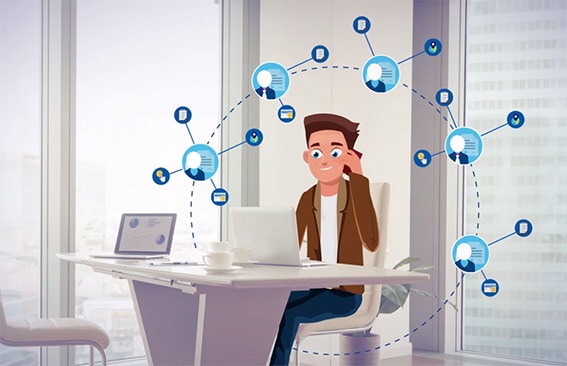 In summary, eTrade Procurement offers:
an intuitive and user-friendly webapp
an intuitive and user-friendly webapp
easy integration into existing practice with minimal investment
a process that is totally transparent.
Try eTrade Procurement now!
eTrade Procurement in the real world has resulted in average savings of over 15%. With training and real-time support throughout you are in safe hands. Having this tool as a part of your procurement arsenal will mean your business is well-equipped to simply and effectively manage your purchasing needs in 2020 and beyond.
For an obligation-free trial, and to discover how eTrade Procurement can best fit your business contact Andrea and her team today.