Quality Assurance at ET2C: Elaborate, Efficient, and Excellent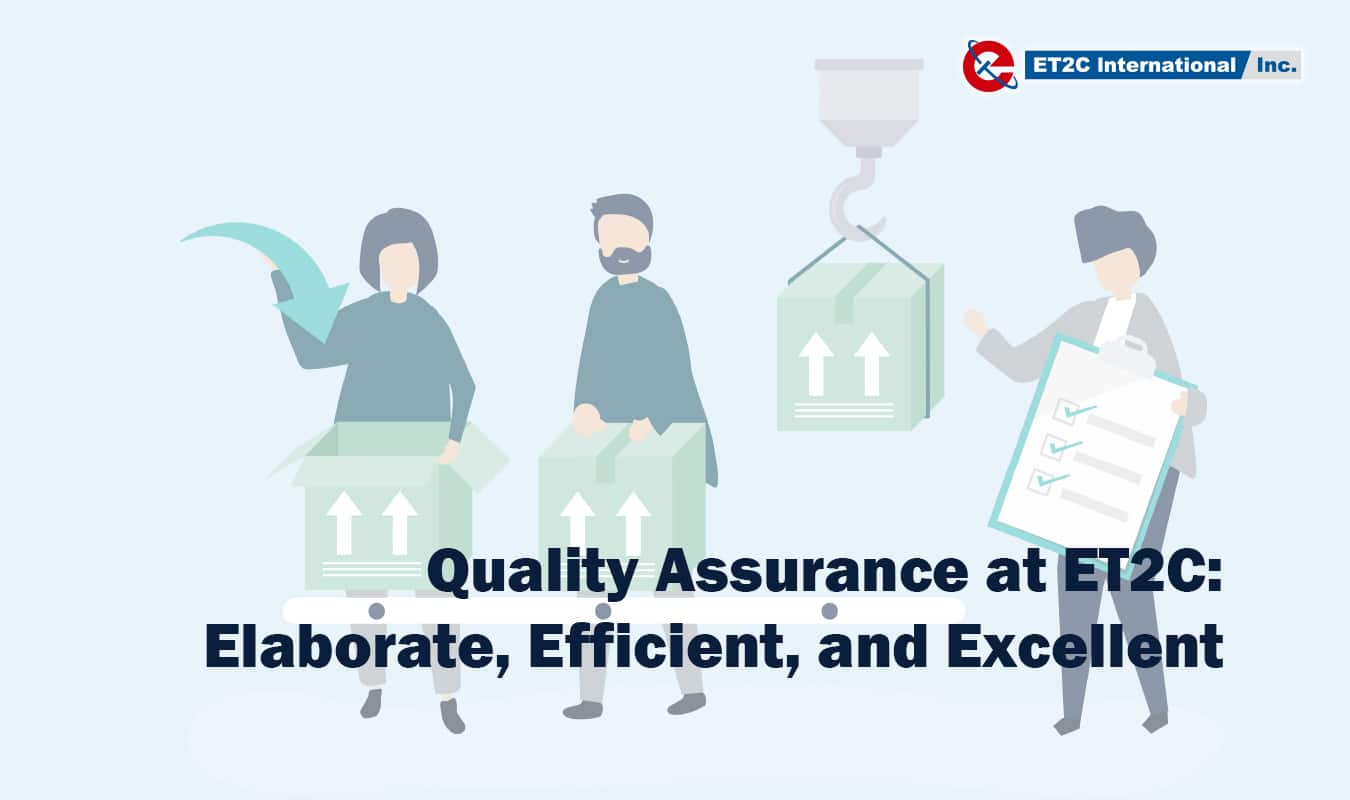 Quality Assurance is one of the biggest concerns that companies have when sourcing from Asia. Why? Over the years, a myriad of problems has occurred to entrepreneurs lacking effective communication skills when dealing with suppliers in Asian countries. Quality issues can cause the loss of hundreds of thousands of dollars or more.
These cases are not uncommon; the amount of inspection failures each year in Asia have been volatile the last few years, but still reaches high percentages.
However, there is a way to avoid becoming part of these statistics. Any company should look to 'check before they buy' their products. Having an upstream capability to do this in Asia is imperative to removing the additional costs once the goods arrive. Identifying issues at the factory means that they can be addressed, or worst case, they can be rejected.
Quality Assurance is an essential process in any industry hoping to ensure the well-being of their consumers.
Quality Assurance – step by step.
ET2C quality assurance processes are divided up into five different steps. Each step is an essential part of the quality control process to ensure the consistency and integrity of the product throughout all steps of production.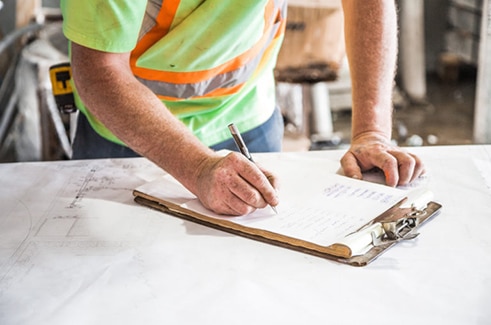 Raw Material Receipt
Here the raw materials of the product are laid out for our quality control agents to inspect. This ensures that from the very beginning, our suppliers are using ingredients that are conducive to your company's specifications. This avoids many problems later in production. This step ensures that the products can handle the stresses of production, transport, or use.
Early Production Checking
After the raw materials are approved and begin the manufacturing process, they are checked once more in the early stages of production. This ensures that the right steps are being made so that any errors in production can be caught before the product continues into production, saving money and materials down the line.
In-Line Inspections
As the product moves towards the middle parts of production, it is inspected again on the production line. This is to continue to ensure the quality of the product at all stages of production. With these measures in place, it is easier and to pinpoint exactly where errors are being made.
Final Inspections
These inspections take place at the end of production and before shipment. This catches any errors in the product before they reach the customer, which make it one of the most important steps of the quality control process.
Quality Control Review, Authorization, and Release
The final step of quality control consists of condensing the information from all the inspections and the raw material receipt. First by reviewing the quality of the quality control processes, then authorizing that the information within the report is correct, and sending that information to our partners at the end. This step is extremely vital to the process. In this way, our associates can see into the course of their products' production and are sure that their order will meet their specifications.
This can change based on a risk assessment and based on the level of engagement with the relevant factory. In fact, our aim is to implement processes that ultimately the factory can follow to facilitate a continual improvement methodology. The more eyes and processes that can be developed to eliminate defects can only be a positive development.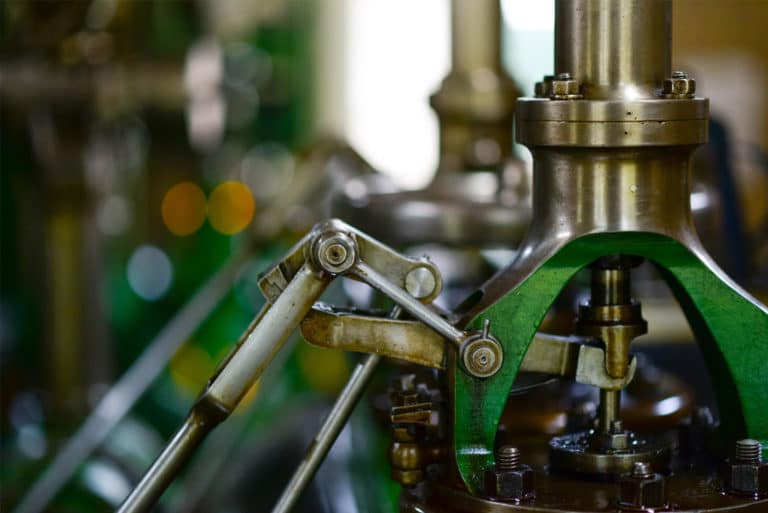 Quality Assurance – Our Operations Abroad
One component of quality assurance that most outsiders might not consider is how quality control is conducted in different countries. Undoubtedly, ET2C has an immersive supplier network. Because of this, we realize how to interact and ensure quality in multiple different areas of the world. Some of our biggest operating areas such as China, Vietnam, and India, vary in how quality control is viewed by suppliers.
China – trustworthy relationships and effective communication
To start with China, there are a few things for sourcing companies to keep in mind while conducting business in the middle kingdom. First, dealing with bureaucracy is a huge part of doing business in China. Because of the complex nature of government intervention in business, any manufacturing contract should be in Chinese with the specifications of the product clearly and specifically laid out and the producer company's seal on it. This is to avoid potential legal headaches down the road. In addition, face to face conversations are absolutely crucial to producing in China. To know and to form a relationship with the supplier is a good way to ensure quality as well as effective communication of your specific production conditions.
India – the importance of independent quality assurance
ET2C's expansive supplier network have developed the need for a comprehensive and transparent quality control process.
Next, production in India also has certain aspects that also require special attention. Like China, India has policies on quality control. Their Quality Council of India was formed to give India an edge for quality and allows for a government presence in ensuring QC. However, it is still important for a company to conduct independent quality assurance as well, since this bureaucratic arm is often stretched too thin to capture many details about the production process. This requires consistent quality management on the part of the customer, which can be done through a supply chain company like ET2C.
Vietnam – find reliable manufacturers
Vietnam, as a rising economy, is displaying many of its own unique aspects of quality control. As one of the newer developing economies, the lower cost of labor raises concerns over quality and reduced reliability. This is why it is essential to make sure that you are pairing with a reliable manufacturer. However, Vietnam has also shown itself to have a comparative advantage in producing garments, furniture and shoes. This has encouraged the government to look into methods of bureaucratic quality assurance to help encourage foreign business relationships.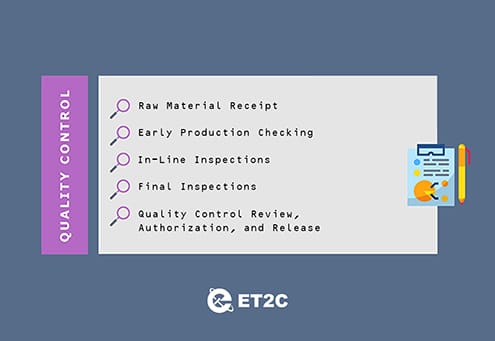 Do you want to know more about quality assurance? If you have any questions or need assistance, please contact us via our website www.et2c.com