Mexico & China: Closer Than Ever
By: Carolina Pocovi, Project Coordinator, ET2C Mexico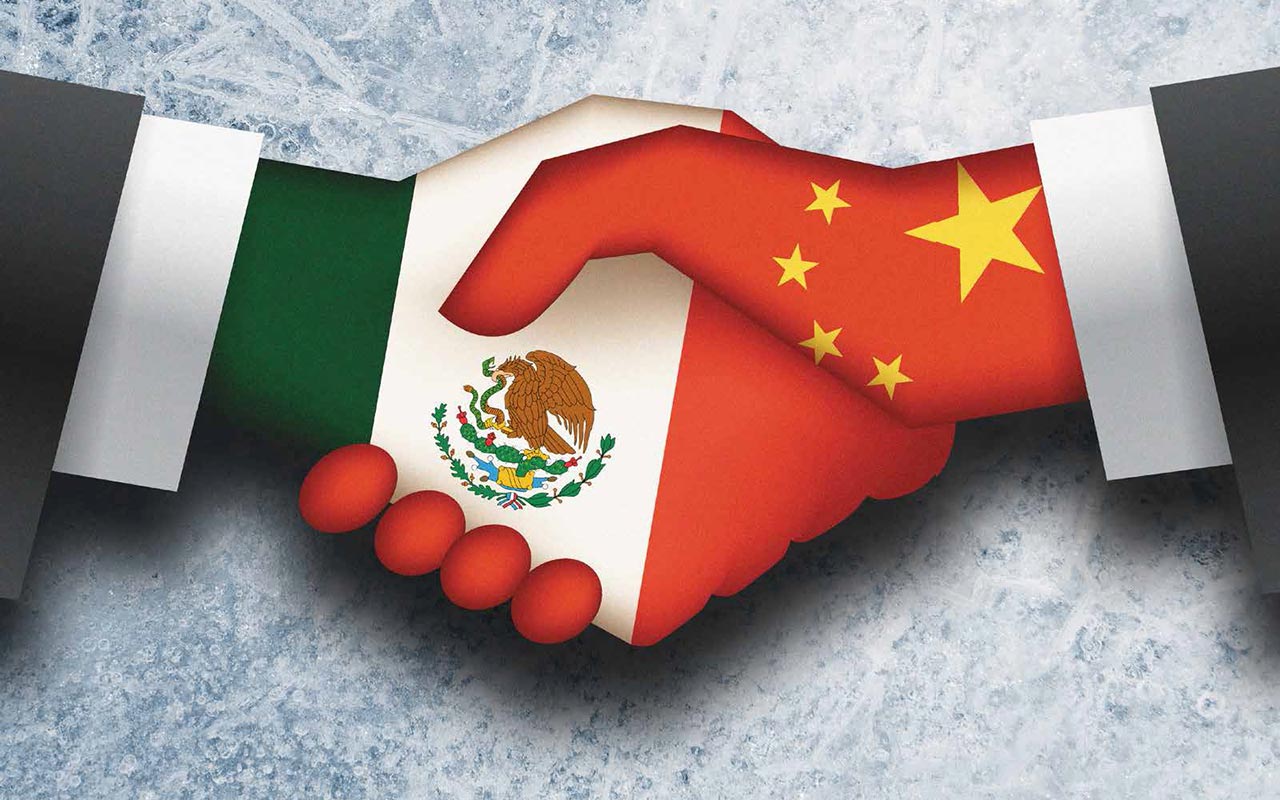 As a key player in the North American region, Mexico is a country that has significantly benefited from the US economic development. However, in order to reduce heavy trade dependency on its northern neighbor, rebuilding the country's key sectors and applying structural reforms has become a priority for the government. Important changes include transformation of the energy sector, telecommunication, integration of workers from informal sectors into the formal economy and more accessible financial loans for consumers. Other government policies include reduction of import regulations and foreign trade barriers due to which the country's leading economic experts forecast a significant increase in foreign trade volume. As a result, in spite of somewhat unfavorable global uncertainties, the World Bank expects Mexico's economy to grow over two percent in 2017.
                        This is where business opportunities for Mexico and China lie. The two countries have been cooperating closely over the years, with China being Mexico's second largest trade partner. However, restrictive trade policies of the new US administration have resulted in Mexico turning to the expansion of its trade with other countries and China is topping this partnership list. With the trade volume between the two countries being valued to over 71 billion dollars, the Chinese government is willing to provide all necessary support for building and launching special economic zones in Mexico. Closer trade and business cooperation can also result in other benefits, such as closer cultural and political ties.
                         Being praised by foreign investors for its favorable policies and attractive trade solutions is nothing new for Mexico. Mexico's commercial reforms and deep economic transformation on one side, and a possibility of a formal free trade agreement with China on the other side represent a perfect solution for further development of business ties, aligning of common interests and gaining the best from each other.  For China, the benefits from a formalized trade agreement would be on export categories  such as metals, minerals, rubber, plastics, chemical products, leather as well as electro-mechanics and transportation equipment. As for Mexico, industries like the automotive (auto parts) and mining (copper, iron, steel and aluminium) could have an exponential growth and profit abundantly.
                         The upcoming period is probably the most optimal for further strengthening of the business cooperation between Mexico and China and, as expressed during the visit of China's president Xi Jinping to Mexico, the two governments "can and should work together to offer more significant prosperity, development and opportunities on the basis of trade and cooperation".
                          In the worst-case scenario, North American Free Trade Agreement (NAFTA) would see the US withdrawal and the effective annulment of what is now the North American free trade zone. However, if Mexico invests a significant effort in reduction of the US trade dependency and increases trade volume with other global partners, especially China, potential NAFTA annulment would cause significantly less harm to the Mexico's economy. This represents opportunity for Chinese investors not only in the field of consumer goods trade, but also Mexico's energy reserves. For the Asian dragon this would also represent another opportunity to increase its global footprint and business expansion, while Mexico would benefit from the foreign trade diversification and productivity optimization. It would definitely be a win-win for both countries.