Face Mask: Fabric is a Safe and Sustainable Choice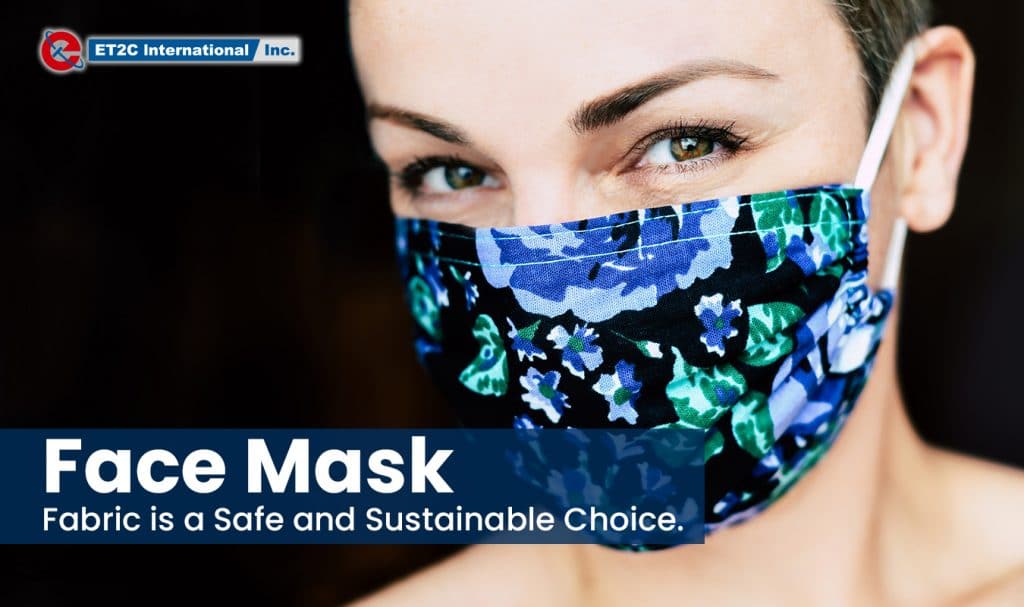 Wearing a face mask is still one of the safest ways of preventing further spread of the coronavirus.
While many countries are experiencing uncertainty due to unclear Government guidelines and fear of a second/third wave of infections, the case numbers remain persistently high across many places across the world. In the United States, for example, there has been an average of 50,000 cases per day in the past week. At the time of writing, in New York and California, more than 1 million people have been infected.
The 'R' number (reproductive rate) still sits above 1 in 20 US States. Some states have had to re-impose limits on the number of people in confined spaces (such as offices) and gatherings as well as inter-state travel restrictions.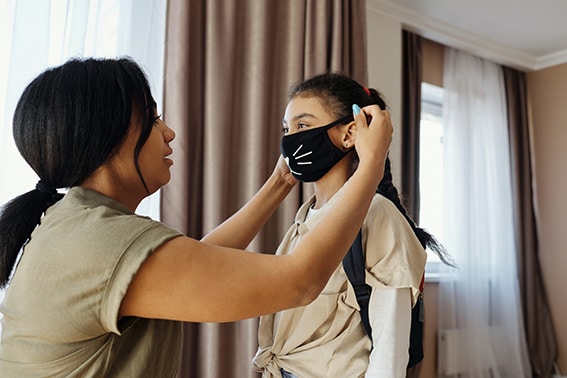 Meanwhile, the virus is evolving, impacting not only high-risk patients but also young people, previously more resistant to the contagion. Aside from social distancing measures and washing hands regularly, wearing a face mask is still one of the most effective ways to protect people from further contagion (primarily to stop those with the virus being able to spread it).
DIY face mask: is it safe enough?
It is important to remember that the protective masks are not all the same. Different types of masks offer different levels of protection. In particular, homemade masks that do not include any particular filter are not so effective. Already in 2013, research by Public Health England demonstrated that a surgical mask stops transmission 3 times more effectively than a homemade mask. In the last couple of months, we have been working with our partners across Asia to provide a range of Cloth Masks that could represent a more sustainable alternative when compared to disposable products, while assuring some additional protection from further contagion.
Cloth Masks from Vietnam: The Sustainable Alternative
Although at the beginning of the Pandemic protecting peoples' health was a clear priority, this has now changed and there is a now growing focus on the impact of disposable PPE products on the environment. The Mediterranean already has 'Covid Waste' of disposable masks and gloves overlaying the usual cans, bags and disposable cups.
A cloth face mask is certainly a more sustainable option because it is washable, reusable and recyclable. A perfect choice for many consumers that care about the impact they have on the nature around them.
In Vietnam, several textile businesses have been dedicating their production lines to antibacterial masks and Nano Silver Masks to help combat the virus. If you want to choose a sustainable alternative to surgical masks, without sacrificing a level of protection, these cloth masks are a great option for you.
3-PLY Droplet Resistant Antibacterial Face Mask
Material: 100% cotton. You can wash it (up to 30 times) and dry for reuse.
The 3 integrated layers offer great protection against airborne particles and droplets containing viruses and bacteria. The nose adjustable clip helps keep the mask fit to the face. Anti – UV and water-resistant, the internal layers are dust-proof and antibacterial, blocking 99,98% of bacteria. There are two sizes available: S for kids and M for adults.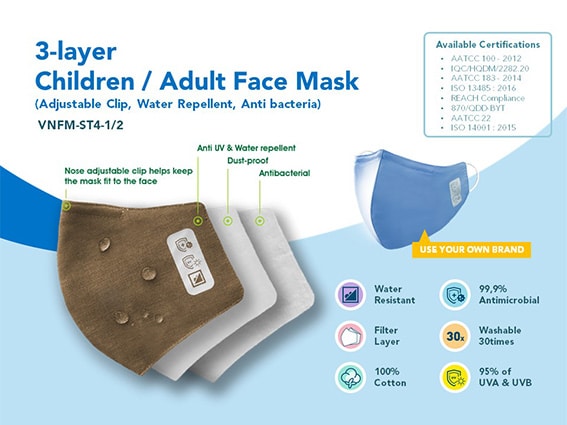 Nano Silver Mask
100% Cotton, this mask has 3 integrated layers.
The middle layer is treated with Silver Nanotechnology that works as a safety filter. In fact, it eliminates small particles of bacteria that pass through the outer layer of the mask.
Nano Silver technology is an antimicrobial colloid composed of silver nanoparticles stabilized by a polymer that exhibits excellent antimicrobial efficacy across a wide spectrum of microorganisms.
While Silver inhibits the oxygen exchange in bacteria and kills it, this technology has been can enhance that effect.
Looking for Fabric Face Masks? We can help!
We are working with our partners in Vietnam to provide a range of Cloth Masks to combat this deadly virus. In addition, we do have other medical products for the healthcare sector should they be needed to protect peoples' health. For all enquiries, please contact us for more information at coronasupplies@et2cint.com .