Bamboo Furniture is 'The New Green'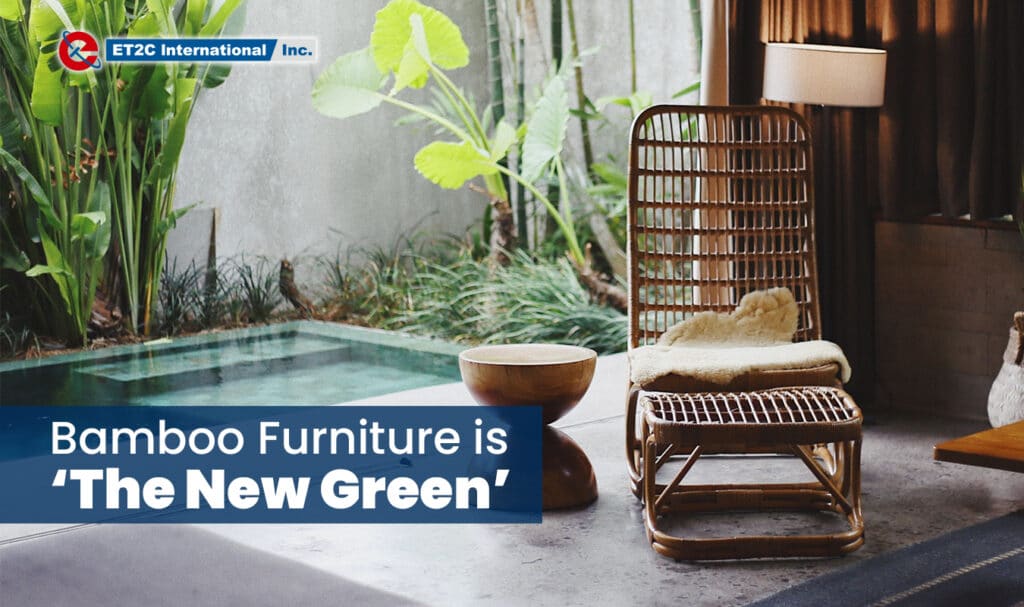 Bamboo Furniture will make your patios, gardens and outdoor spaces stand out next Spring-Summer.
As the climate emergency becomes evident to an increasingly wider audience, business leaders in every industry and sector are committing to finding new solutions to preserve and protect the environment.
Without a doubt, consumers have become more conscious of a product's environmental footprint whether that is the raw material, manufacturing process or even the end-use of the product.
The younger generations, in particular, take greater ownership for the future of the planet and this is evident in their product choices at the point of sale. The environmental impact of raw material usage is becoming as important for them as the look, feel, and functionality of the products themselves. As a result, lots of retailers and brands are focusing their product design and innovation capabilities on sustainable options to both meet their customers' needs and also have a positive impact on the world. The benefits will cover a range of benefits such as supporting water conservation, reducing waste or carbon emissions, for example.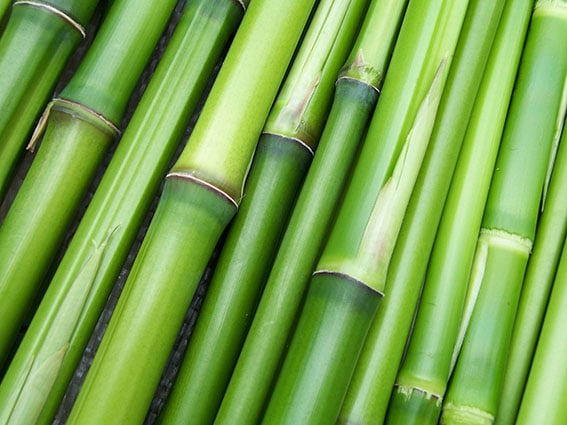 Building a comprehensive understanding of the characteristics of different materials – their strength, flexibility, weight, and usage life – is an invaluable skill to develop when designing. But, now that designers and product engineers have this new responsibility, these are not the only elements to consider. Consumers are asking product design functions to also make sustainable choices that will lead to an effective, positive environmental change. For this reason, sustainability has become one of the (essential) parameters to value raw materials.
From drawings and design to construction and architecture, sustainability is now more than a trend. It is a "revolution" of consumerism and is revolutionizing markets, production, and consumer behaviors.
Bamboo as an Excellent Natural Material for a Positive Change.
A sustainable and environmentally-friendly use of materials is an important goal of many interior designers, architecture, and construction companies. Among the sustainable building materials that researchers have focused on, bamboo is the most distinctive material in its role within architectural and interior design. The use of this material is fast evolving, which has led many to consider it the "wood of the 21st century". But it is at a product level that this is more evident.
Bamboo has positive features like mechanical strength, easy processability and an abundance of supply in many tropical and subtropical areas which point to it being a more renewable alternative to wood. Also, bamboos are some of the fastest-growing plants in the world and certain species can grow almost a metre in a 24-hour period (that's equivalent to 1mm every 90 seconds!). Such characteristics has seen many companies turn to bamboos for sustainable building material and furniture design.
Bamboo Furniture: Natural and Innovative
Furniture designers are using bamboo in innovative designs, either in all-bamboo or composite materials. Bamboo furniture can withstand everyday use and it now comes in more varieties of styles and finishes than before.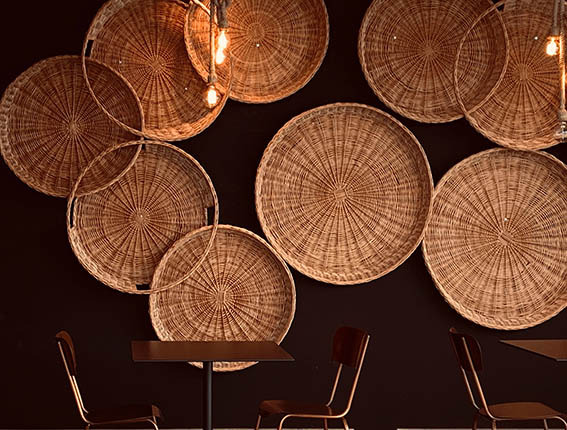 Furniture made of bamboo possesses an earthy, light feel that is suitable for open areas like patios, balconies and porches. When properly built, it can possess similar structural integrity as many hardwoods but it is significantly lighter and more versatile. Also, it is far more resistant to damage than traditional hardwoods, which is particularly important for outdoor weathering. These resistant qualities make bamboo an excellent choice to renovate outdoor spaces but it is not out of place indoors either for storage items such as cabinets and bookshelves.
Why Bamboo Furniture is a Great Option
There are many reasons why Bamboo is now being used in greater quantities in furniture, flooring and other products. It is a raw material for this sustainable generation and an outstanding choice for patios, gardens and outside spaces. Aside from its widespread abundance and mechanical strength, some of its key benefits at a product level are:
1. Durability
Bamboo furniture is incredibly durable and perfect for resisting the wear and tear of everyday use. It deals with 'bumps' and 'scrapes' with much less fuss than other more traditional woods that can be heavily marked and damaged over time.
2. Biodegradable
Bamboo fiber is a natural cellulose fibre and it can totally biodegrade in soil by microorganisms and sunshine. The decomposition process does not pollute the environment.
3. Resistance to Swelling and Shrinking
Unlike other woods, Bamboo does not swell or shrink as a result of atmospheric difference and changes in temperature. Those that have used other woods in furniture design will know all too well that as wood shrinks and swells the integrity of a design/structure can be compromised leading to quality issues. This is not the case with Bamboo and leads to long-lasting products particularly where they are exposed to changing weather conditions.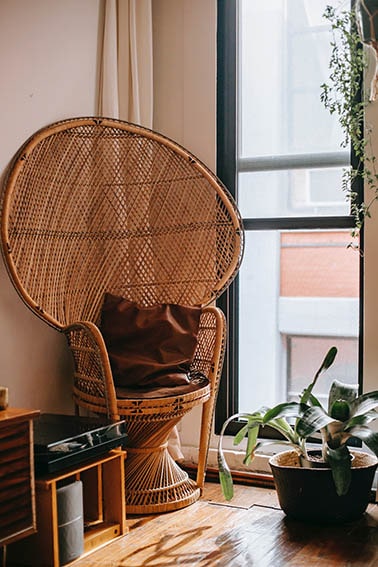 4. Appearance
Bamboo has a find grain and is therefore to cope with a wide variety of finishes. This means that design does not need to compromise when designing furniture pieces.
Bamboo furniture: a Vietnamese excellence
Certainly, bamboo (and the Panda fast behind) is synonymous with China. But in Vietnam, the bamboo tree is also a significant symbol of their culture and daily life. The solid, straight and high bamboo trees represent resilience, indomitability and bravery for the Vietnamese people. Bamboo trees often grow in clusters with strong vitality. They symbolize the solidarity, diligence and loyalty of the Vietnamese people and their homeland.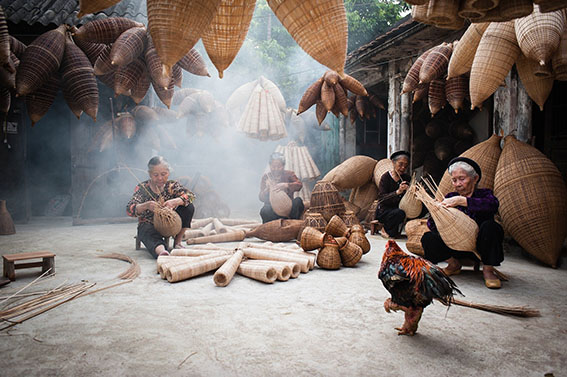 Bamboo grows almost everywhere in the country and is used widely in everyday life. For all these reasons, Vietnamese expertise in working this material is used in the Vietnamese manufacturing sector for furniture production.
Summary
Vietnam has an established furniture industry that is already using local woods such as Bamboo. As companies look more to sustainable materials, Bamboo will become increasingly important for the furniture industry.
At ET2C, we can help you with all your sourcing needs across Vietnam, but also using sustainable materials like Bamboo. For more information, please contact us at vietnam@et2cint.com.