Vietnam: Strategic Sourcing destination for Machinery & Equipment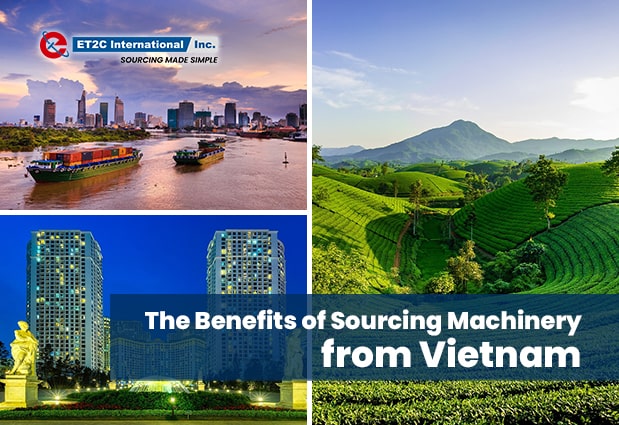 Vietnam's export economy has grown rapidly in recent years building on traditional exports to become increasingly competitive in a range of Machinery manufacturing sectors. Background and Guide to Sourcing from Vietnam and its Economic development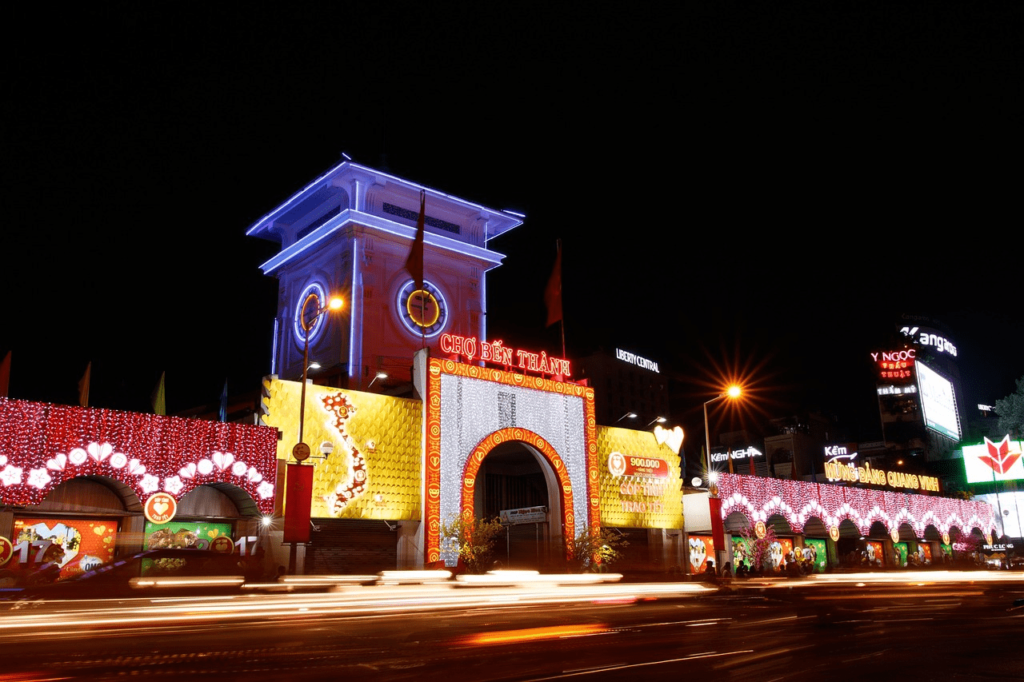 Background
Vietnam, officially known as the Socialist Republic of Vietnam, is a country located in Southeast Asia. It shares its borders with China to the north, Laos and Cambodia to the west, and the South China Sea to the east and south. With a population of over 96 million people, Vietnam is the 15th most populous country in the world.
In recent decades, Vietnam has experienced significant economic growth and development, transitioning from a centrally planned economy to a more market-oriented one. Key pillars of Vietnams transition to a market based economy:
Economic Reforms: In the late 1980s, Vietnam initiated a series of economic reforms known as Đổi Mới, which opened up the country to foreign investment, liberalized trade, and shifted toward a market-oriented economy.
Manufacturing and Export-oriented Economy: Vietnam has emerged as a major player in manufacturing, particularly in industries such as textiles, electronics, and footwear. The country has attracted significant foreign direct investment (FDI), benefiting from its relatively low labour costs, favourable investment policies, and improving infrastructure.
Agriculture:Despite industrialization, agriculture remains an important sector in Vietnam's economy. The country is one of the largest exporters of rice globally and also produces other agricultural products such as coffee, tea, seafood, and cashews. The agricultural sector is still a major employer and so particularly important to rural areas.
Services and Tourism: The services sector, including tourism, has been growing rapidly in Vietnam. The country offers a diverse range of tourist attractions, including stunning landscapes, historical sites, and cultural heritage.
Integration into Global Economy: Vietnam has actively pursued international trade and integration within the structure of the global trading community. Expanding market access, promoting exports, and economic cooperation.
Workforce and Labour Market: Vietnam benefits from a young and dynamic workforce.
Vietnam's economic growth has been impressive, with a focus on attracting foreign investment, promoting export-oriented industries, and developing infrastructure. As one of the fastest-growing economies in the region, Vietnam has attracted global attention for its economic achievements and potential.
Vietnam as a Sourcing destination for Machinery
As Vietnams economy has grown the focus on export markets has our focus on industrial capability such as manufacturing. This capability has expanded as the industry has received Governmental support and strategic focus. Creating the right economic conditions for the industry to thrive as an exporter. Attracting companies such as Samsung, Apple, Adidas and Nike and LG to move manufacturing assets to Vietnam.
Competitive Pricing: Vietnam is known for its competitive manufacturing costs, driven in part by its relatively low labour costs particularly when compared to its neighbour China
Manufacturing Expertise: Vietnam has developed strong manufacturing capabilities, particularly in industries such as electronics, textiles, and machinery. The country has established itself as a global manufacturing hub and has attracted significant foreign investment.
Favourable Trade Agreements: Vietnam has entered into several free trade agreements (FTAs) with various countries and regions
-2007 Vietnam joined the WTO
-Comprehensive and Progressive Agreement for Trans-Pacific Partnership (CPTPP)
-EU-Vietnam Free Trade Agreement (EVFTA).
Improving competitiveness and removing barriers and tariffs over the coming years. Ensuring improved competitiveness and creating more frictionless conditions for trade.
Growing Industrial Infrastructure: Vietnam has been investing heavily in its industrial infrastructure and transportation infrastructureincluding industrial parks, economic zones, airports and ports to support manufacturing activities and exports. This investment (the highest % of GDP in Asia after China) has led to improved logistics and supply chain capabilities, making it easier to import and transport machinery. For example the International Gateway Port in Lac Huyen was completed in December 2022 at an estimated cost of $381m
Supportive Government Policies: The Vietnamese government has implemented policies to promote foreign investment, export-oriented industries, and technological development. Creating a favourable business environment for machinery manufacturers and exporters. Vietnam is ranked 70 of 190 economies in ease of doing business.
Summary
Vietnams economy is expected to grow by 6.3% 2023 World Bank as it main export markets see some return to modest growth. As a strategic sourcing destination it has much to offer as it continues to invest in infrastructure and reduce friction to trade. Many companies see Vietnam as an ideal country relocate facilities from China or to reset investment priorities.
Vietnams expertise in Machinery manufacturing and Engineered components supplement the more traditional exports of Agriculture, Textiles and Apparel. The constant investment in technology, innovation and training is delivering strong market growth. The Vietnam Association of Mechanical Industry pointing to growth of 14% and 10% in the last two years (2021-22).
Vietnam offers great opportunities for companies Sourcing Strategies. However, it's important to note that sourcing from Vietnam can also come with challenges. Language barriers, cultural differences, intellectual property protection, and ensuring supply chain transparency are factors that require careful consideration and management.
ET2C International
We are a leading Global Sourcing company with over twenty years experience working with our clients. Our team of 250 colleagues are based in seven offices in key sourcing markets including Vietnam.
We work with our clients to create and deliver their global sourcing strategies, becoming their bridge to their supply partners. Where time zones, language, business communication expectations or QC can become challenging.
From our offices in Ho Chi Minh city our team of experts can help you build your sourcing strategy and ensure you are working with the right factory partners.
Giving you independent feet on the ground and confidence with fast responses, removing time zone and language challenges. If you would like to explore sourcing opportunities within Vietnam or to discuss your future supply chain challenges. Please contact@et2cint.com